I don't have favorites with my Baby's First Year families, but how can I help but always look forward to Madeline's sessions?! From her adorable nursery, to a little 8-month-old glam, every time I see this family during her first year I have been delighted.
Her one year portrait session was no exception! Orange groves, a little white rocking chair, and a sweet girl who is getting so big make this one of my favorite sessions!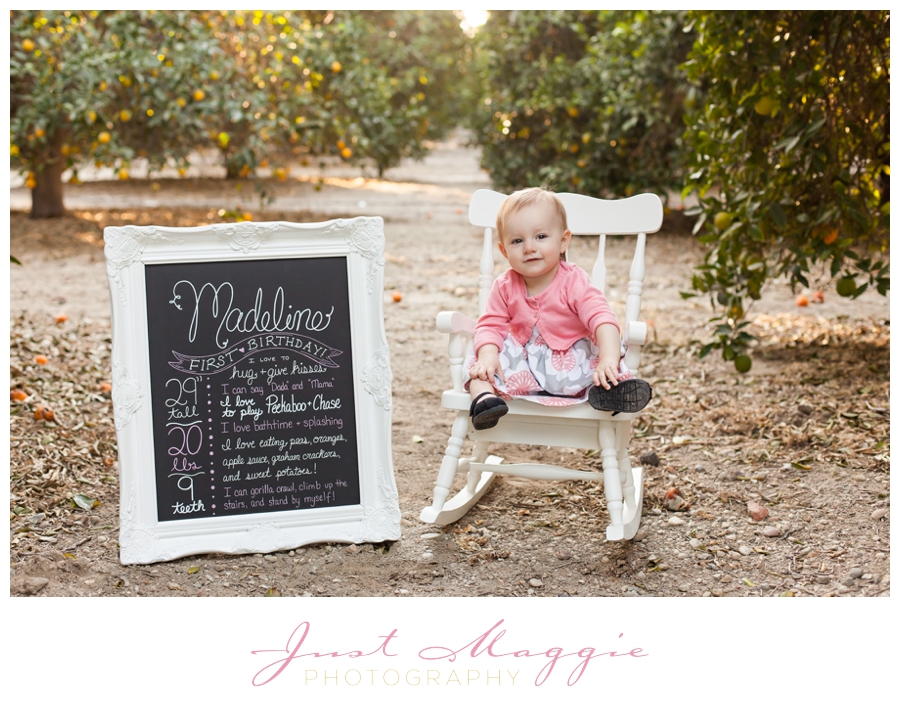 Mom and dad are always so stylish for these shoots too. I would love to know what Madeline thinks of these family photos in twenty years!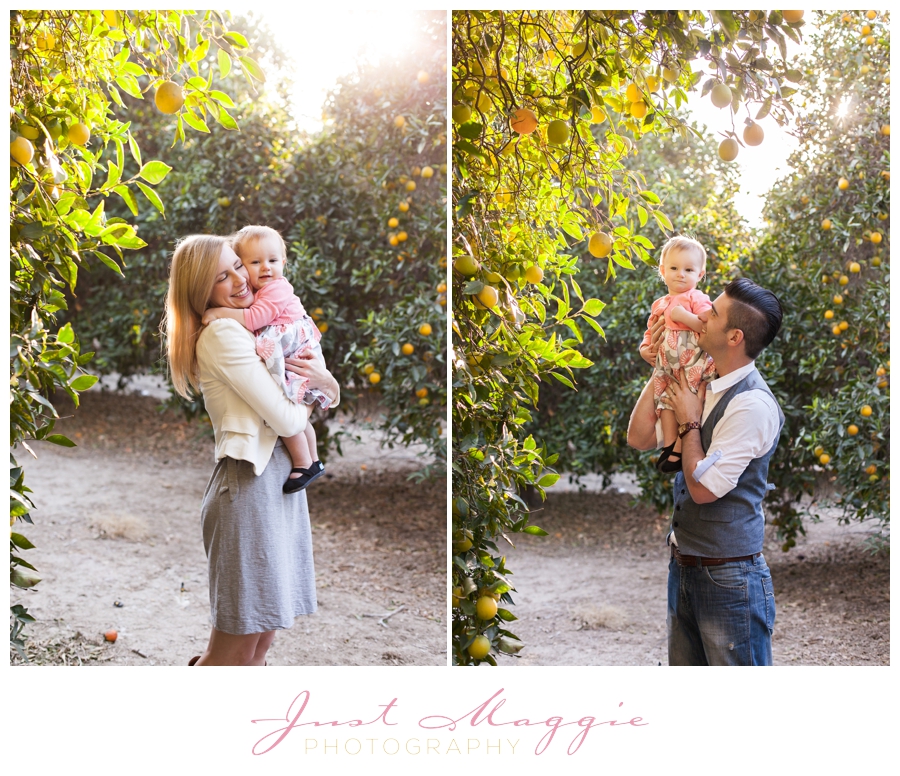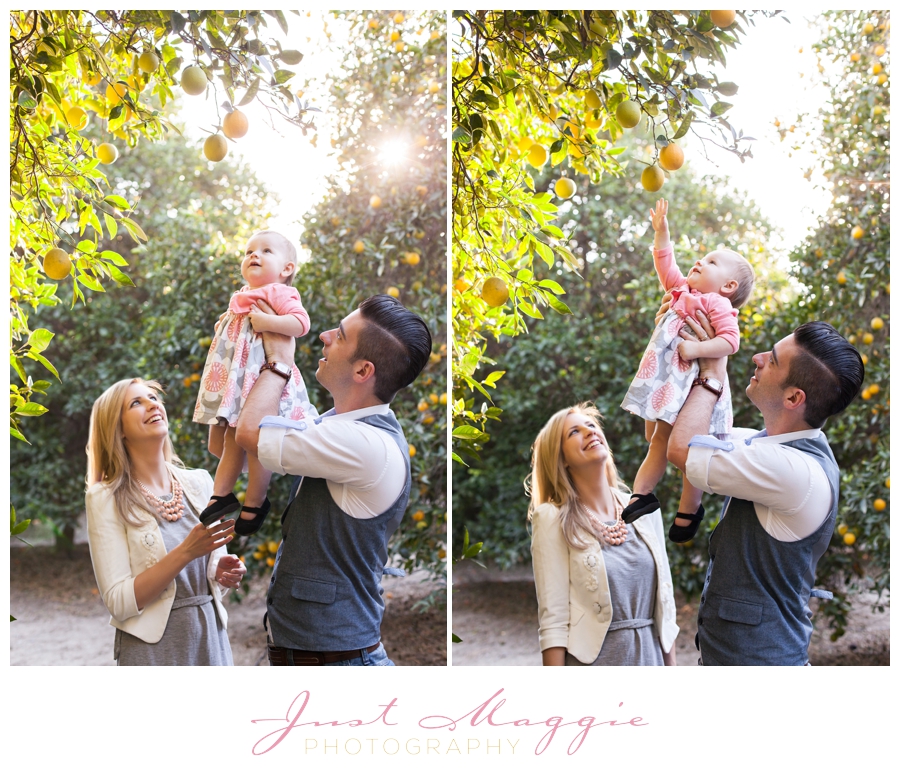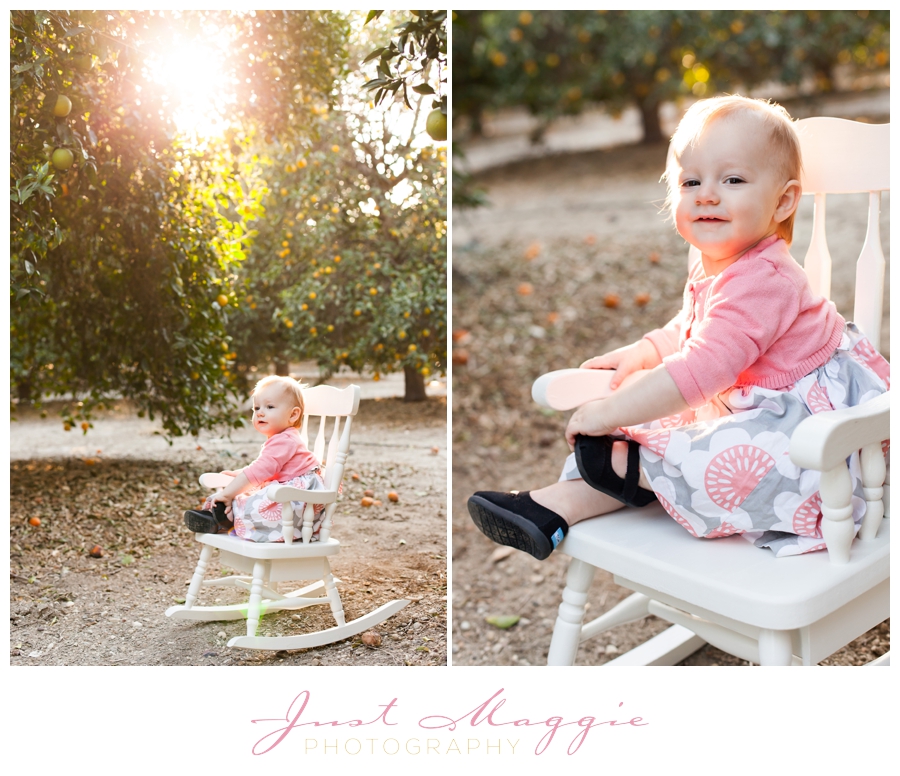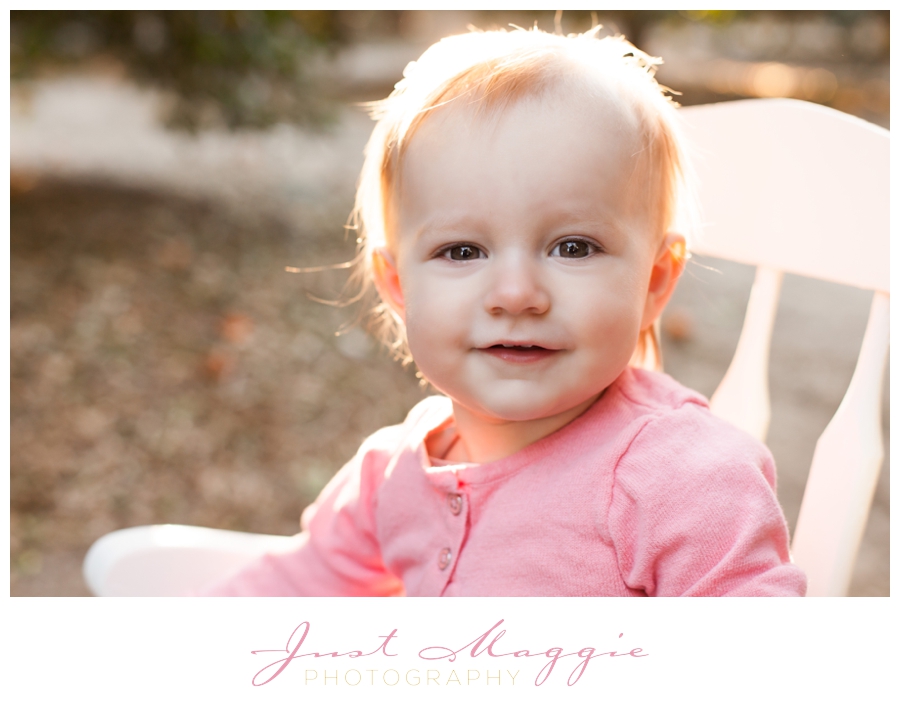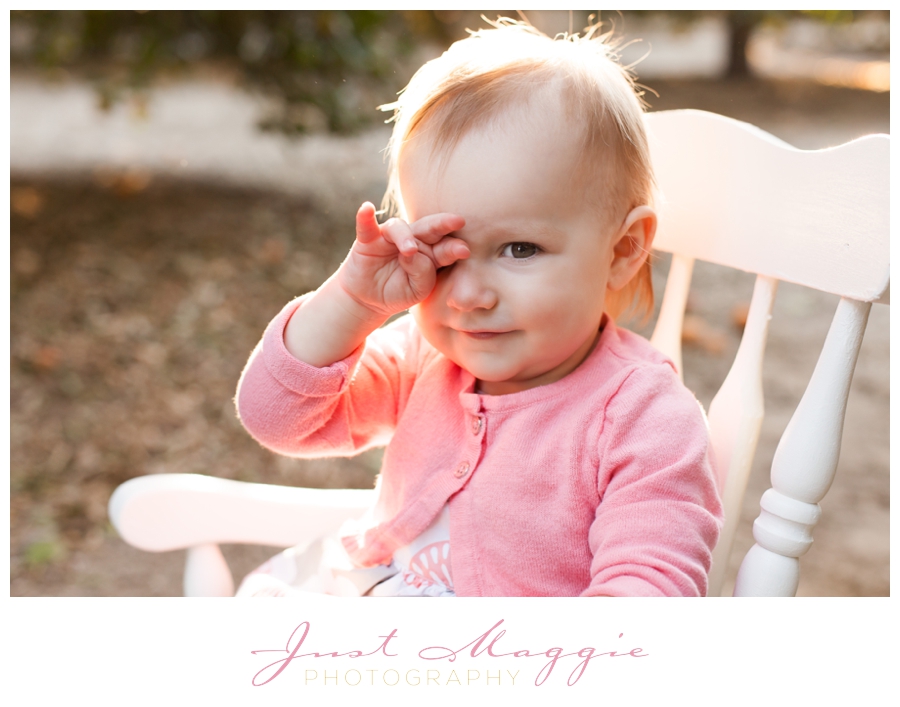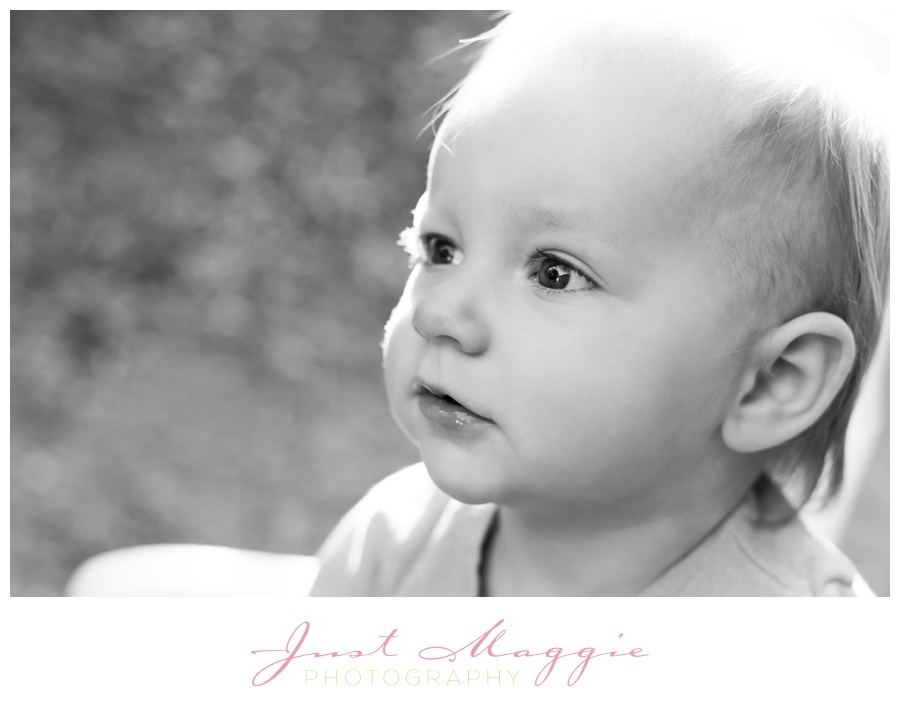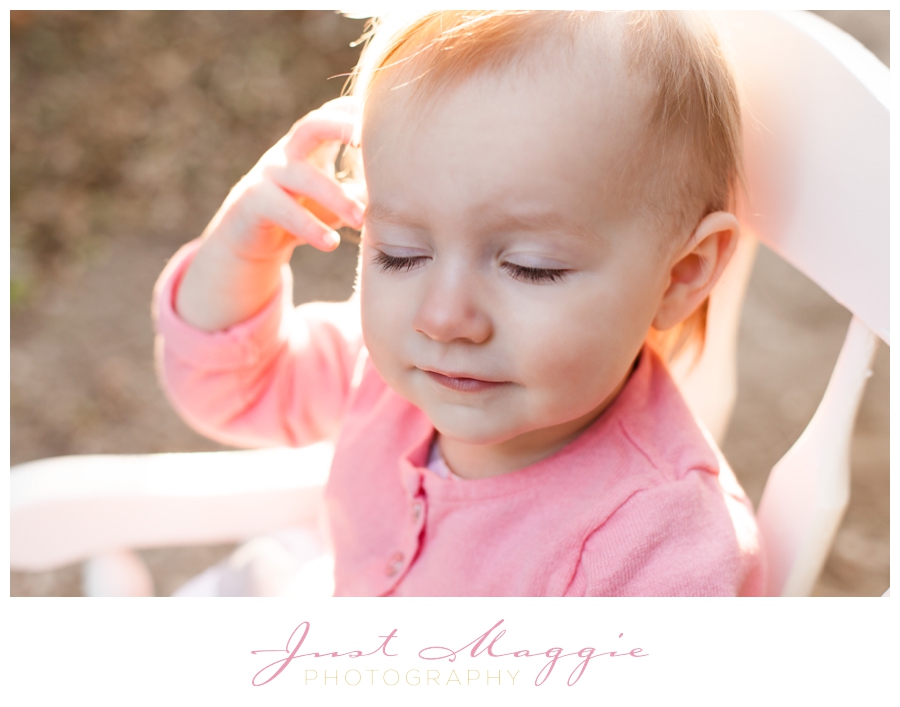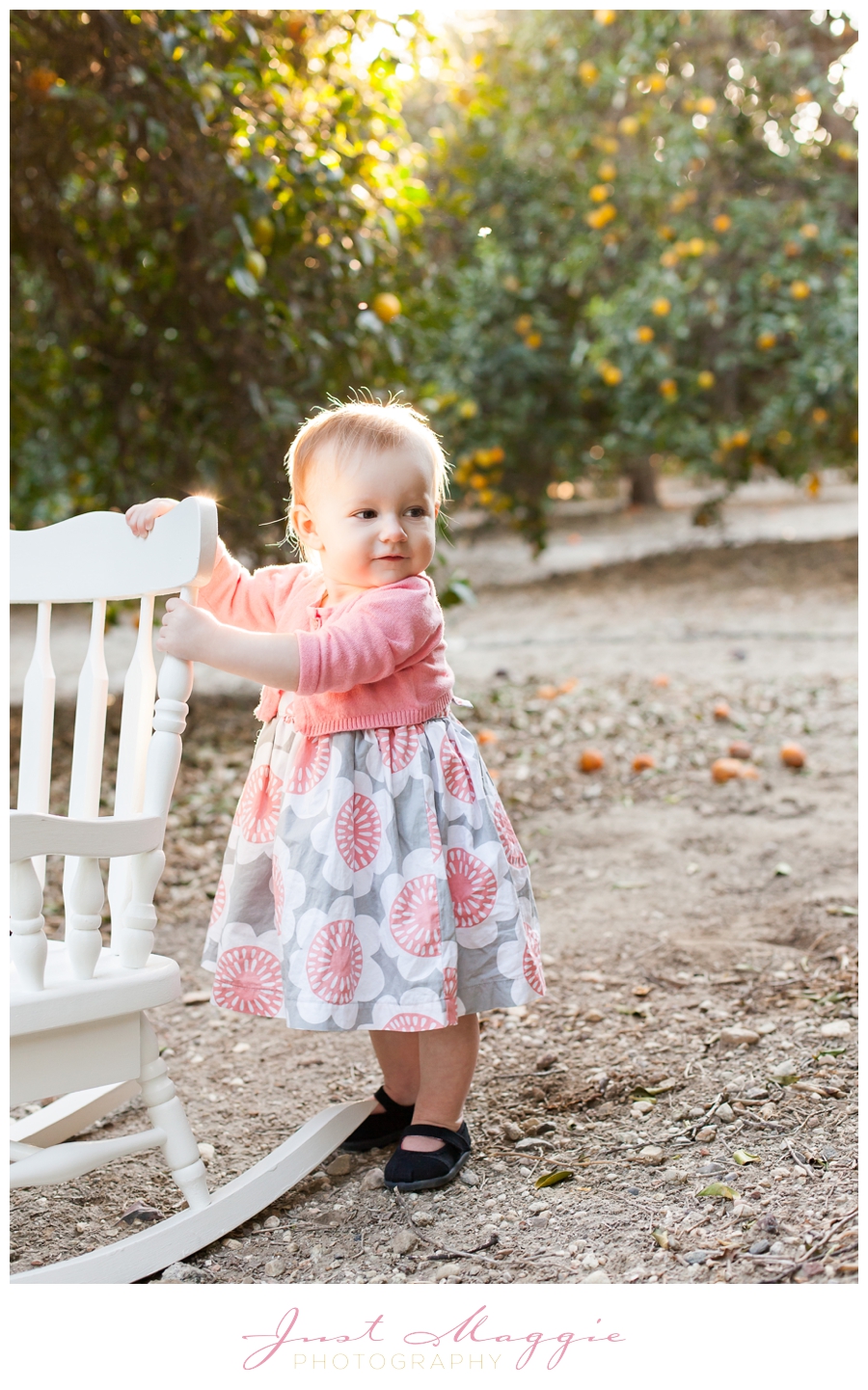 I love this family! Can't wait to see them soon for holiday photos!
Be sure you check out all of Madeline's previous sessions: Emma's maternity portraits, Madeline's newborn session at home, her four-month session in the studio, and at 8 months old.
AND you can watch a slideshow of her whole first year: