Our Celebrate Motherhood Mini Sessions are coming up, and I've been getting some questions about what to wear for your mini session. So I put together a few tips for you:
1. Reflect your personal style. Don't go out and buy outfits that you would never otherwise wear. Match your outfits with the style and personality of your family. You want your portraits to reflect who you really are as a family on your best day. I always tell families to wear a slightly dressier version of their everyday clothes.
2. Make sure that your outfits don't distract from your faces. Choose tops that are either solid or have a small pattern. Large prints and patterns can be distracting in photos, even when they look great in person. If you love prints and patterns, keep them small or below the waist. A cute patterned skirt looks fantastic with a solid top. Instead of patterns, you can mix items with details and texture like lace, ruffles, ruching, pleating, and knits.
3. Complement each other without being identical. Choose two to three complementary colors and then wear different combinations of those colors, with each person wearing at least one of the colors to tie them in with the rest of the group.
4. Keep in mind the location of your session. As you plan your wardrobe, consider what location will be the backdrop for your session. You want the clothing choices and the photo setting to complement each other.
For our morning Celebrate Motherhood sessions in the studio I recommend wearing light colors or neutrals. In a studio setting they will look soft, clean, and classic.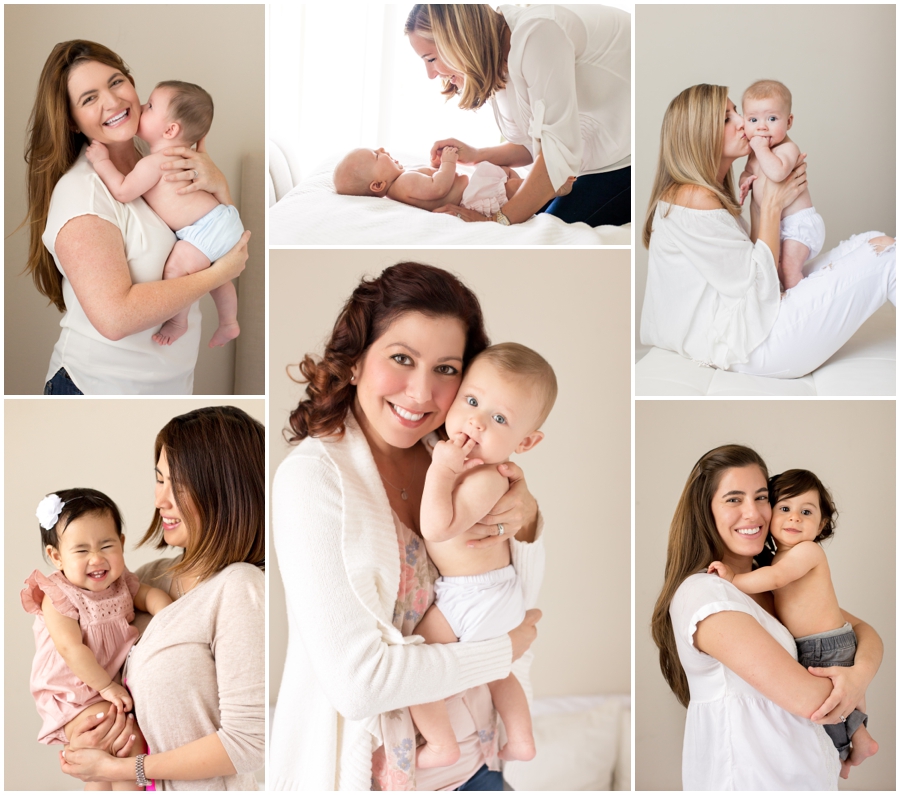 For our afternoon Celebrate Motherhood sessions we will be in a park location with a lot of greenery. This gives you a lot more color options. In the spring I love pastels and classic neutrals like denim and navy. Because we'll be in a green location avoid wearing green, so you don't blend in with the background.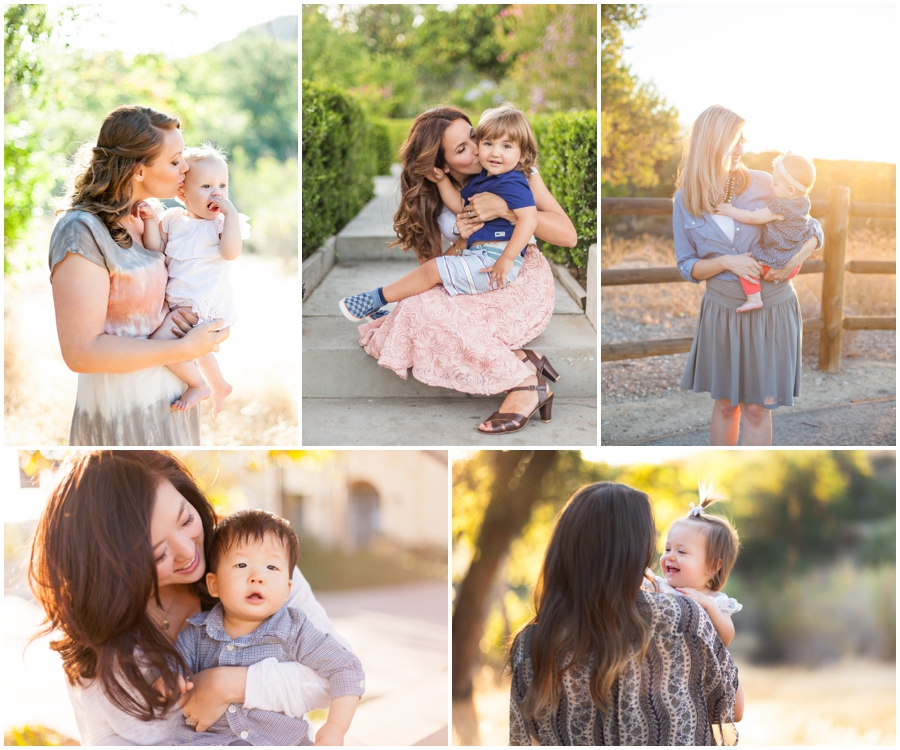 5. Don't forget about yourself Mom! Consider having your hair and makeup done just before your session. If you'd like to book one of our hair & makeup artists, please email us for their rates and availability. If you color your hair, remember to have it touched up. You may also want to have your nails done in case we shoot some close-ups of you holding your little one's hand, or something similar.
We can't wait to see all of our Mommy's and your little ones. These are such special sessions and I can't wait to capture beautiful images for you. Remember that having your photo taken should be fun, please don't stress too much. Do your best to get everyone ready and then be ready to have some fun with us! No matter what happens we will get great photos, I always do.
And if you haven't booked your session with us yet, we have a few Celebrate Motherhood Mini Sessions left. Click below for more information: