One of my favorite photography teams is the Van Dykes — who are Los Angeles-local. I've been friends with them for a few years. They are both kind and generous, giving so much love and support to the local creative community, so when I heard Suzy was pregnant I knew I HAD to photograph her maternity portraits!
This portrait session was at the tail end of fall, really the height of when we have the most beautiful colors here in Santa Clarita. This was an amazing afternoon! The sky was overcast, but the sun peeked out from the clouds at just the right moment to allow me capture some stunning images!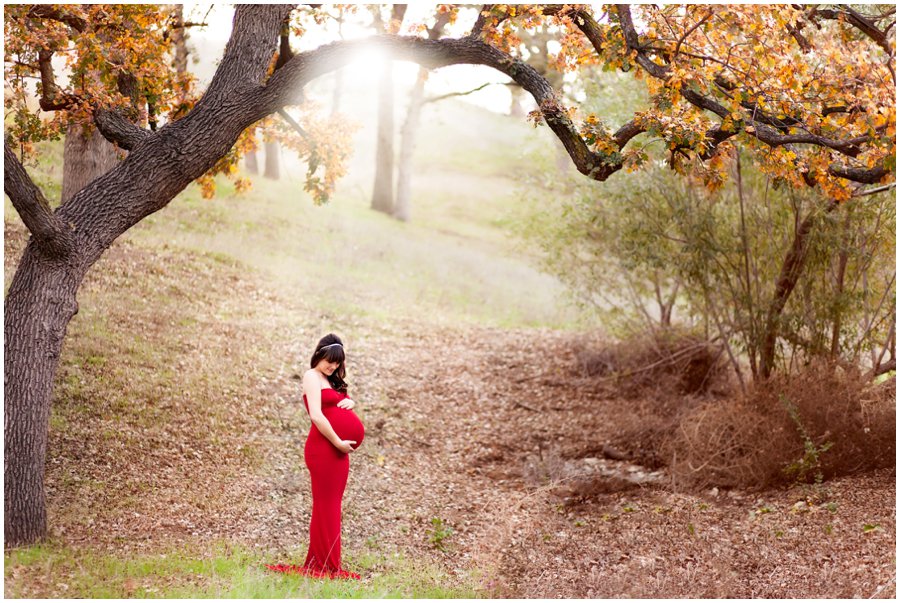 Isn't she just the cutest pregnant mama? I am so excited to meet the newest Van Dyke!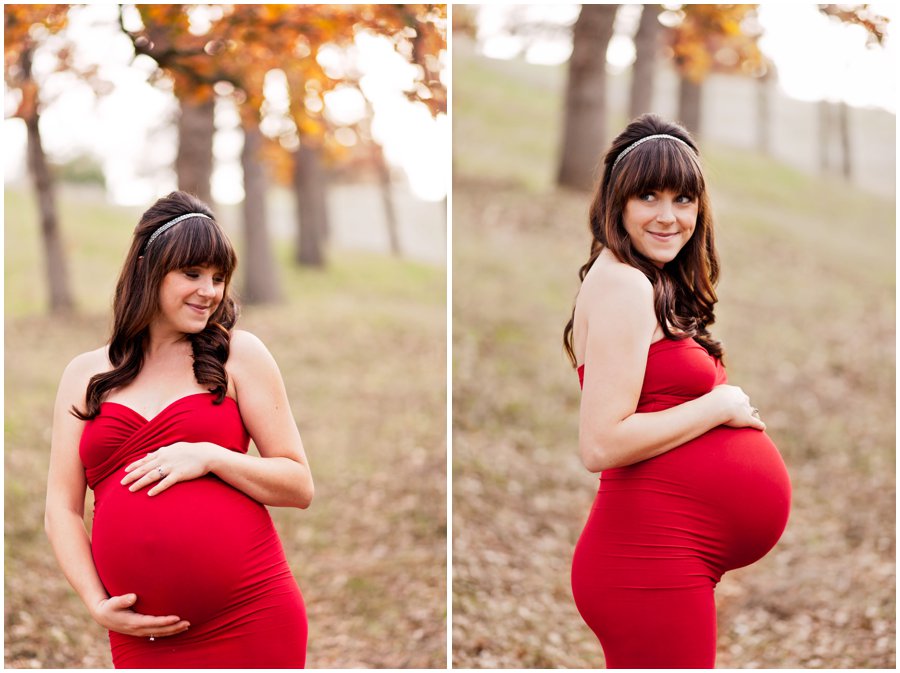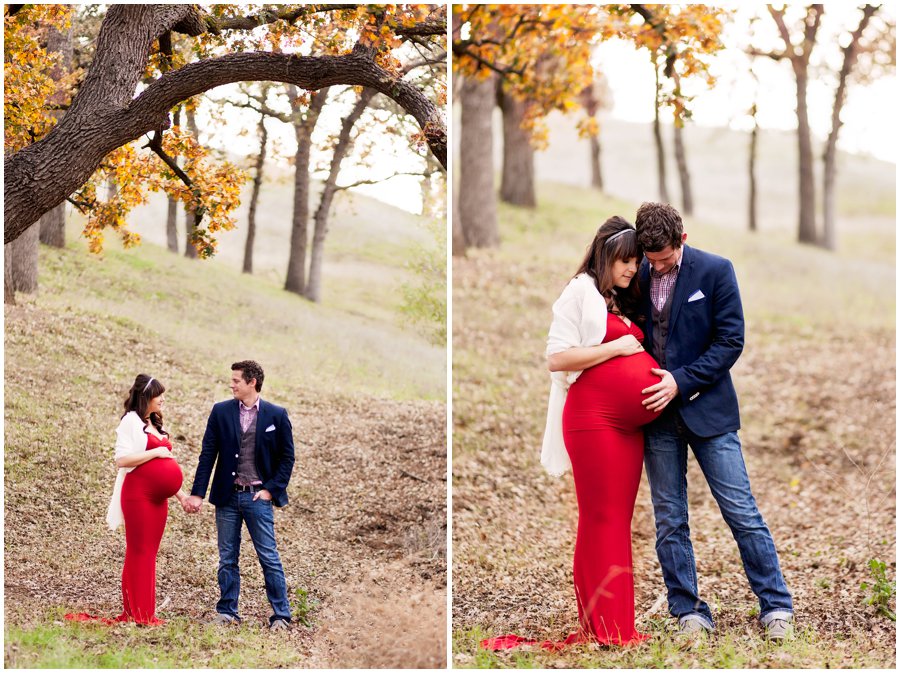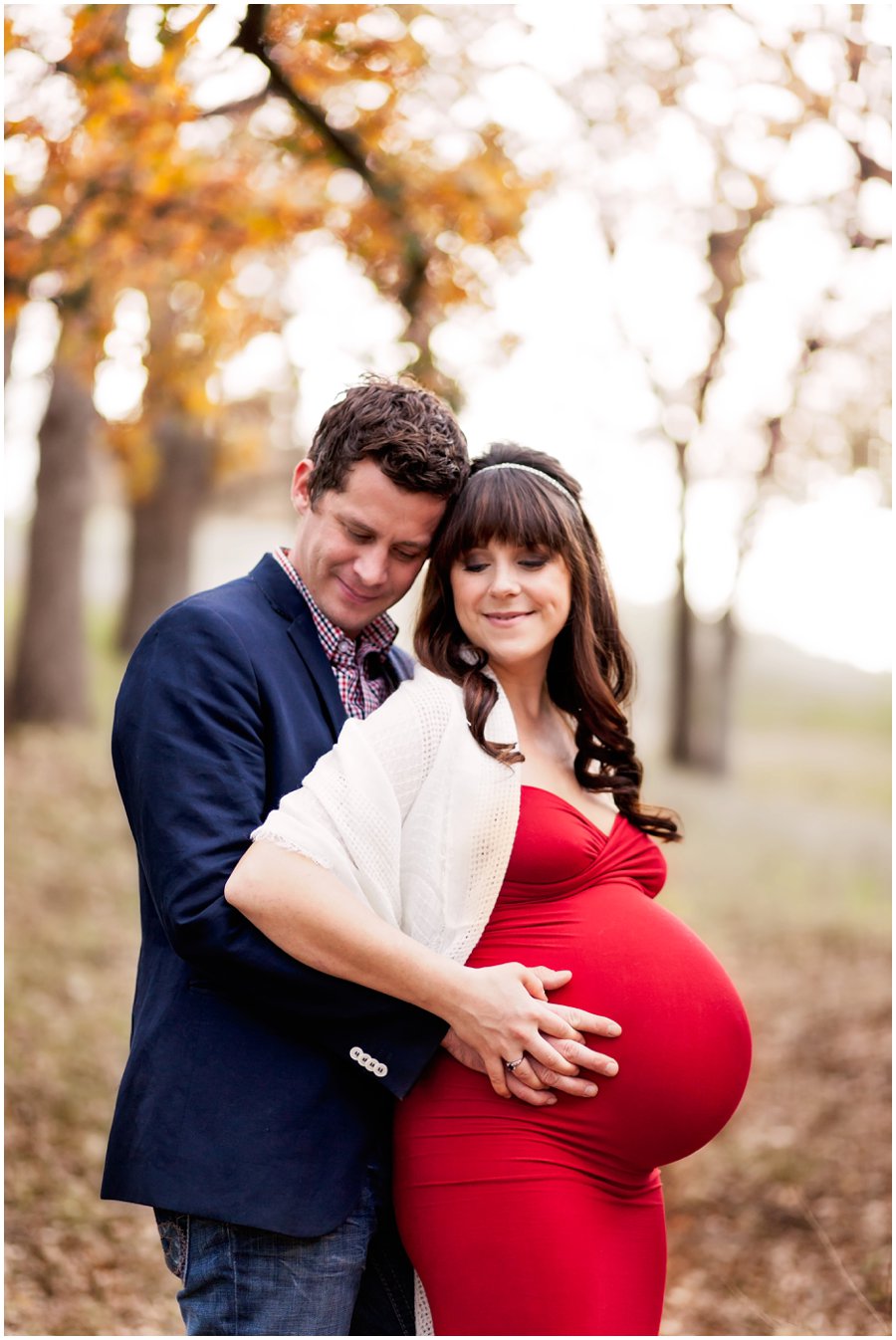 This stunning red dress is a favorite piece from our maternity wardrobe collection. When you book your maternity session, I'll tell you all about the dresses we have for you to choose from.