This sweet girl was born in December. The studio was all nice and warm and cozy for her, and we got the most precious sleeping newborn photographs.
These are exactly what I love about newborn images – naked, sleeping baby. That's it. Baby skin. Baby hair. Baby lips. Nothing else to distract.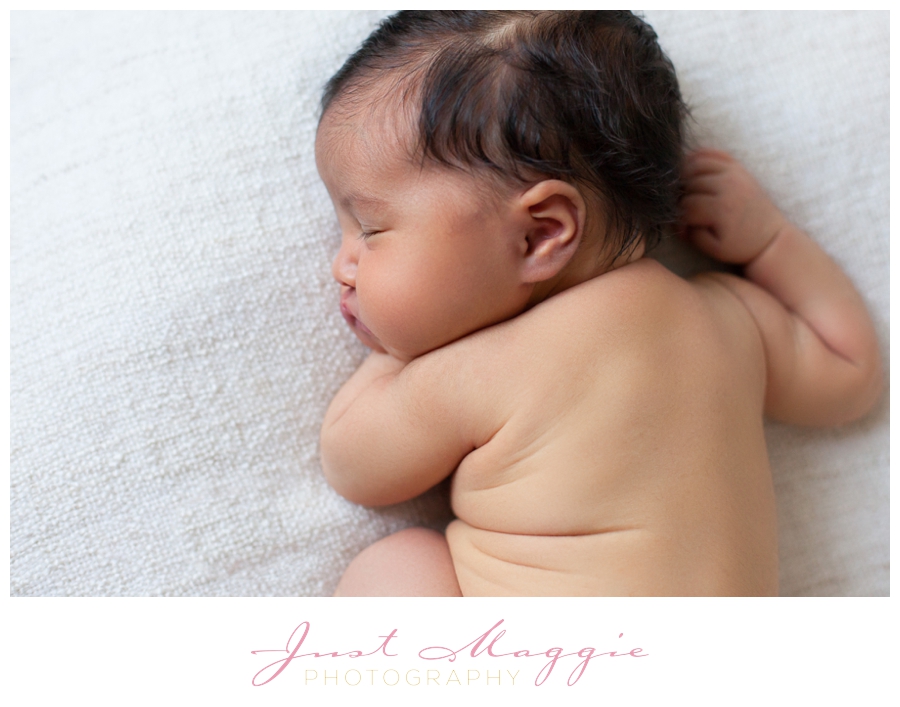 And really. Look at those lips. This girl is going to be absolutely gorgeous!