We're working on a few very special projects with our favorite subjects, beautiful pregnant Mamas & and sweet newborn babies!
We're looking for FIVE pregnant models (no modeling experience needed), 30-37 weeks pregnant, and FIVE newborn babies who will be 7 to 21 days old in February.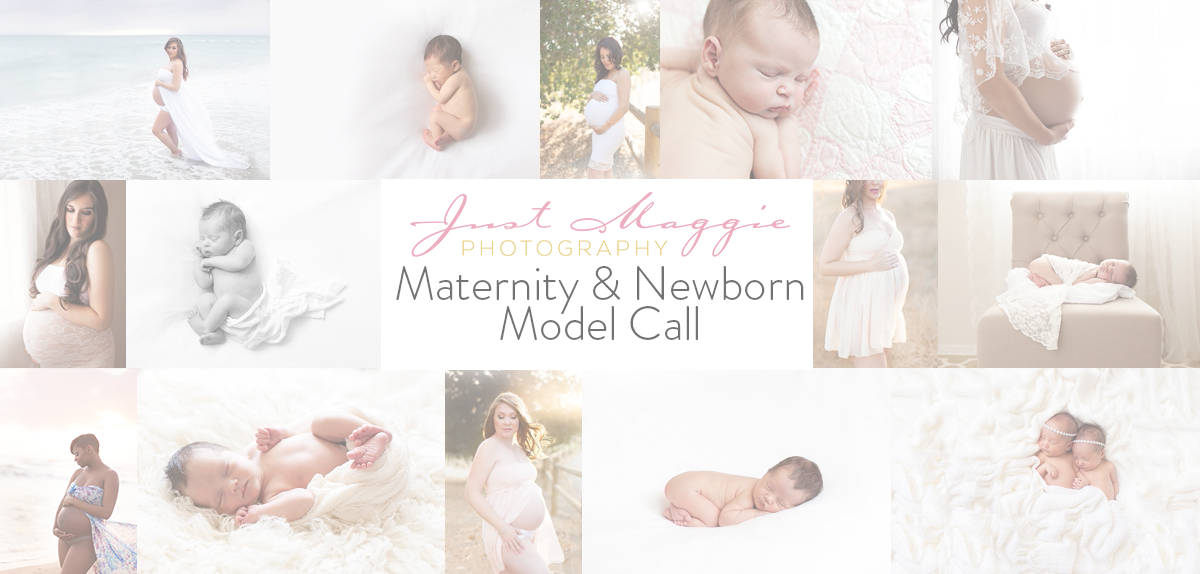 For modeling you will receive a complimentary photo shoot with professional hair & makeup and a special Thank You Gift!
If you're interested please email Maggie stating why you want to model (or why you'd like your baby to model for us) and attach a photo of yourself to: maggie@justmaggie.com