One of my favorite Baby's First Year girls just turned one (but don't worry, she's got a sibling on the way so I'll see her again soon)! Her eight-month session was at home, so I'm thrilled that we got to hang out in the garden for this last session of Ava's first year.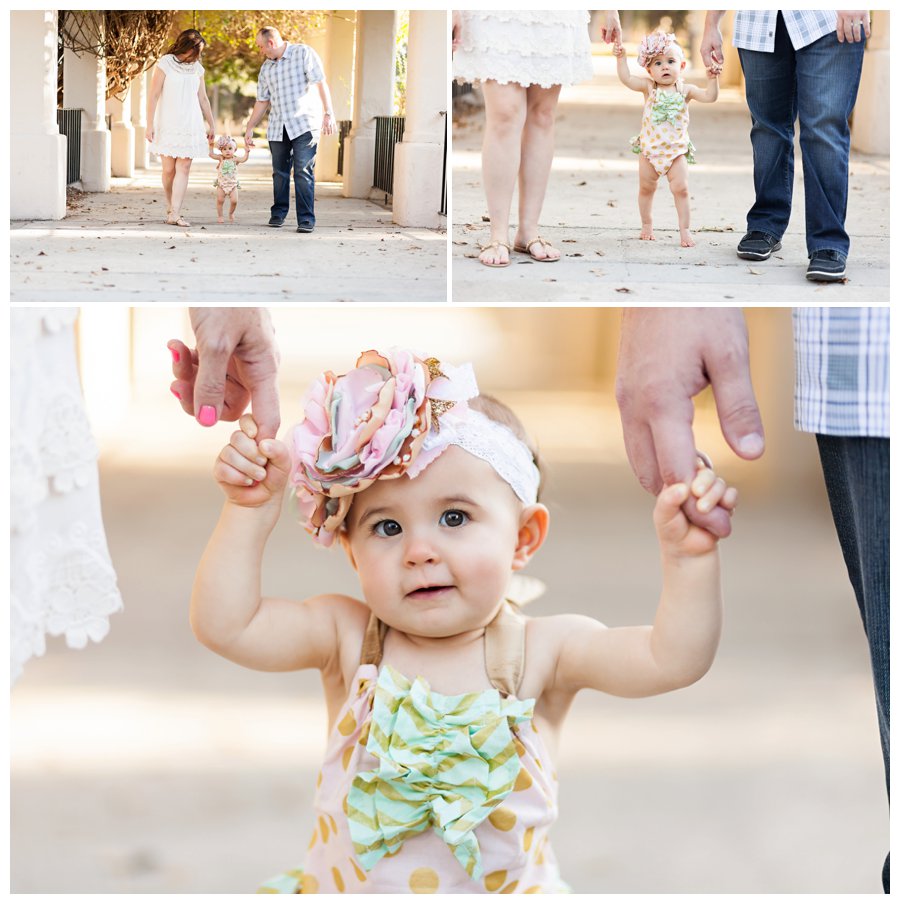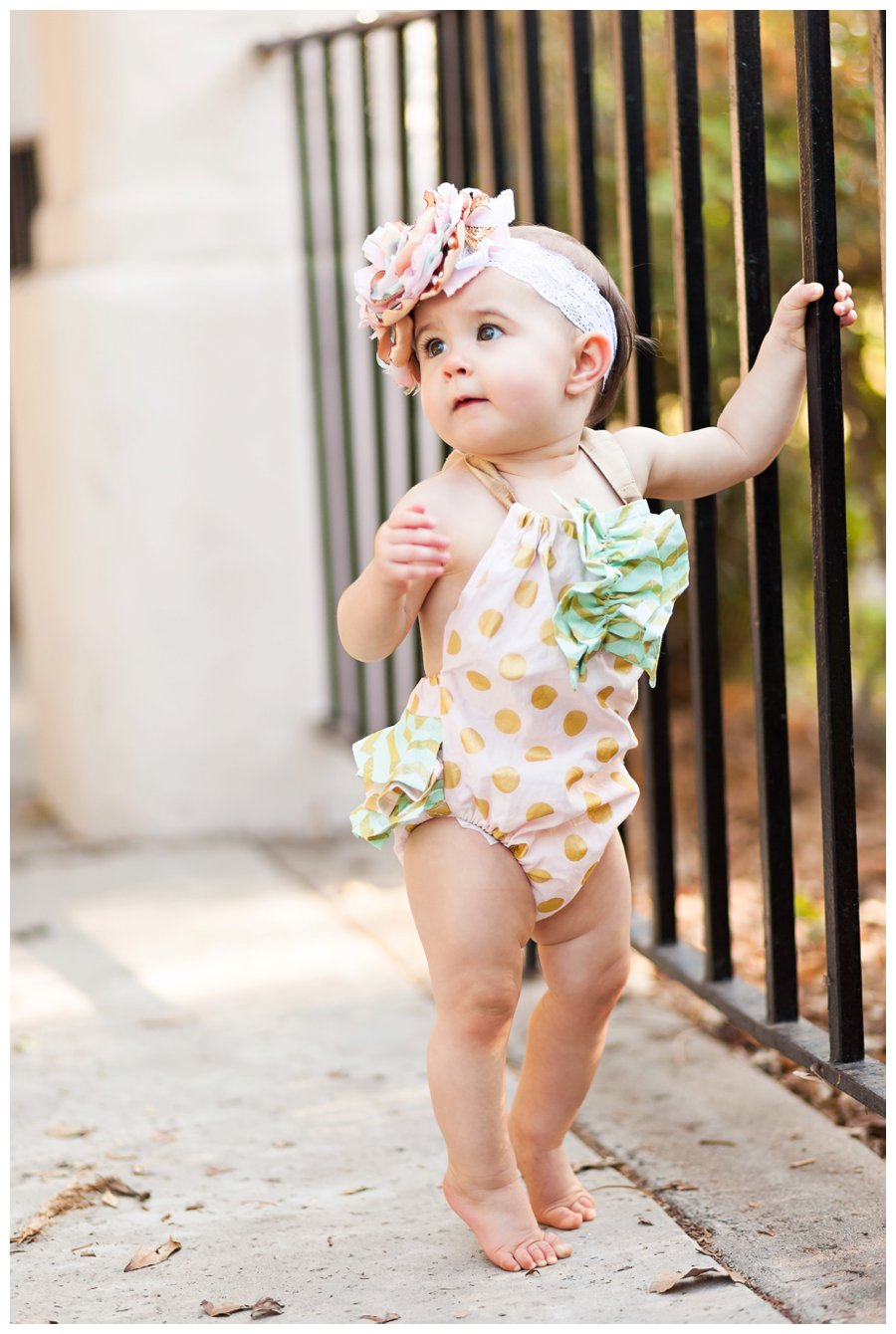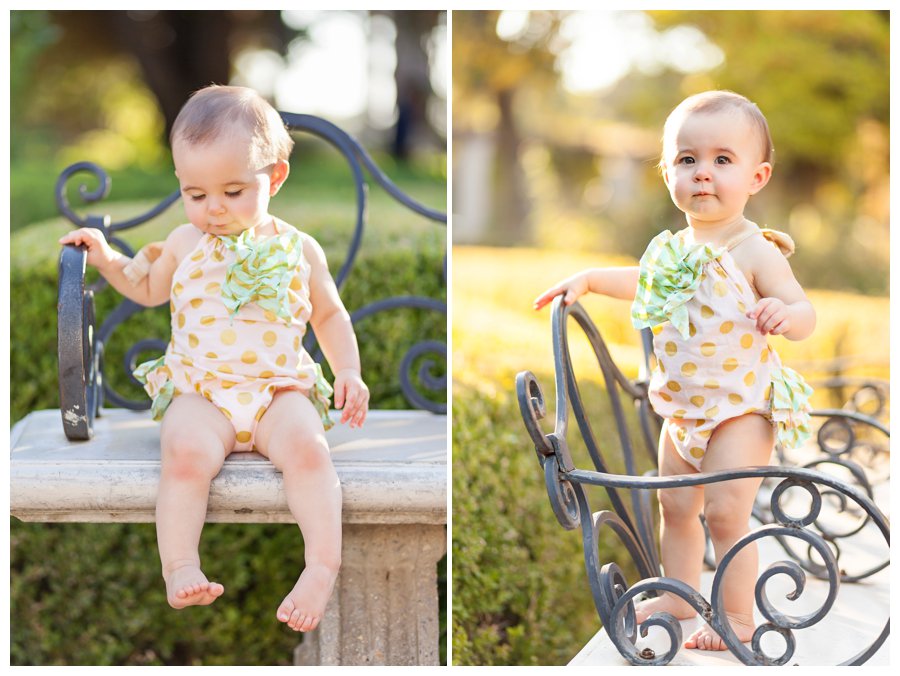 Ruffles!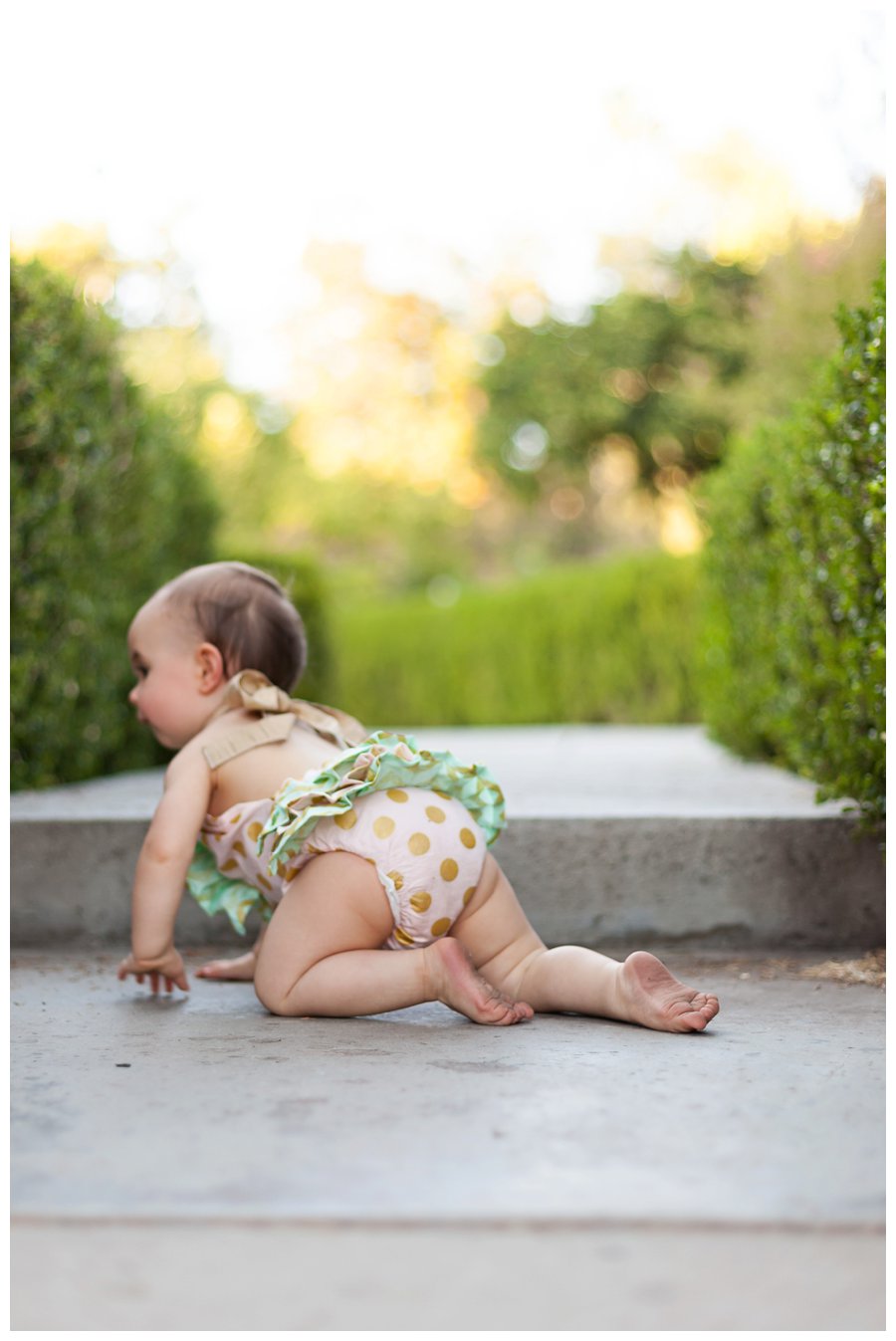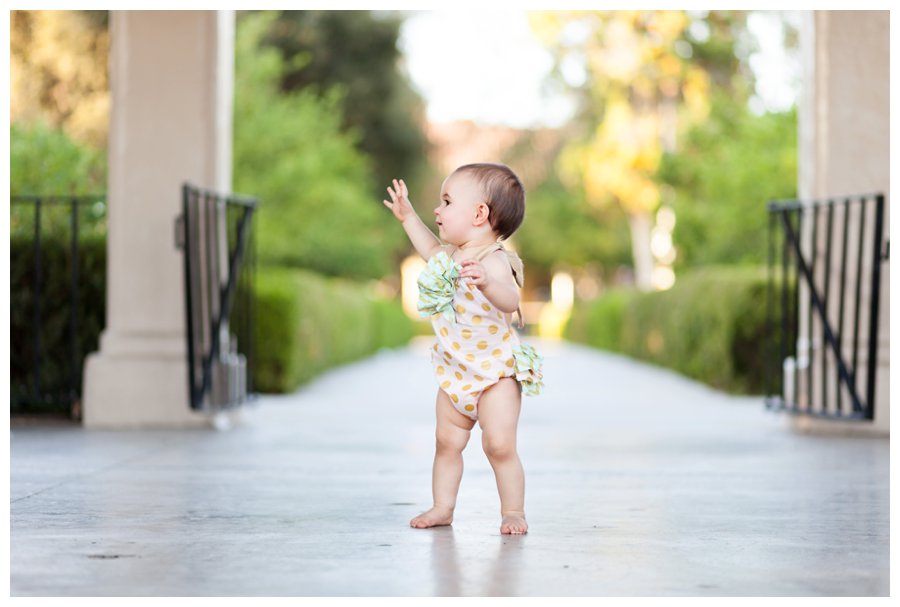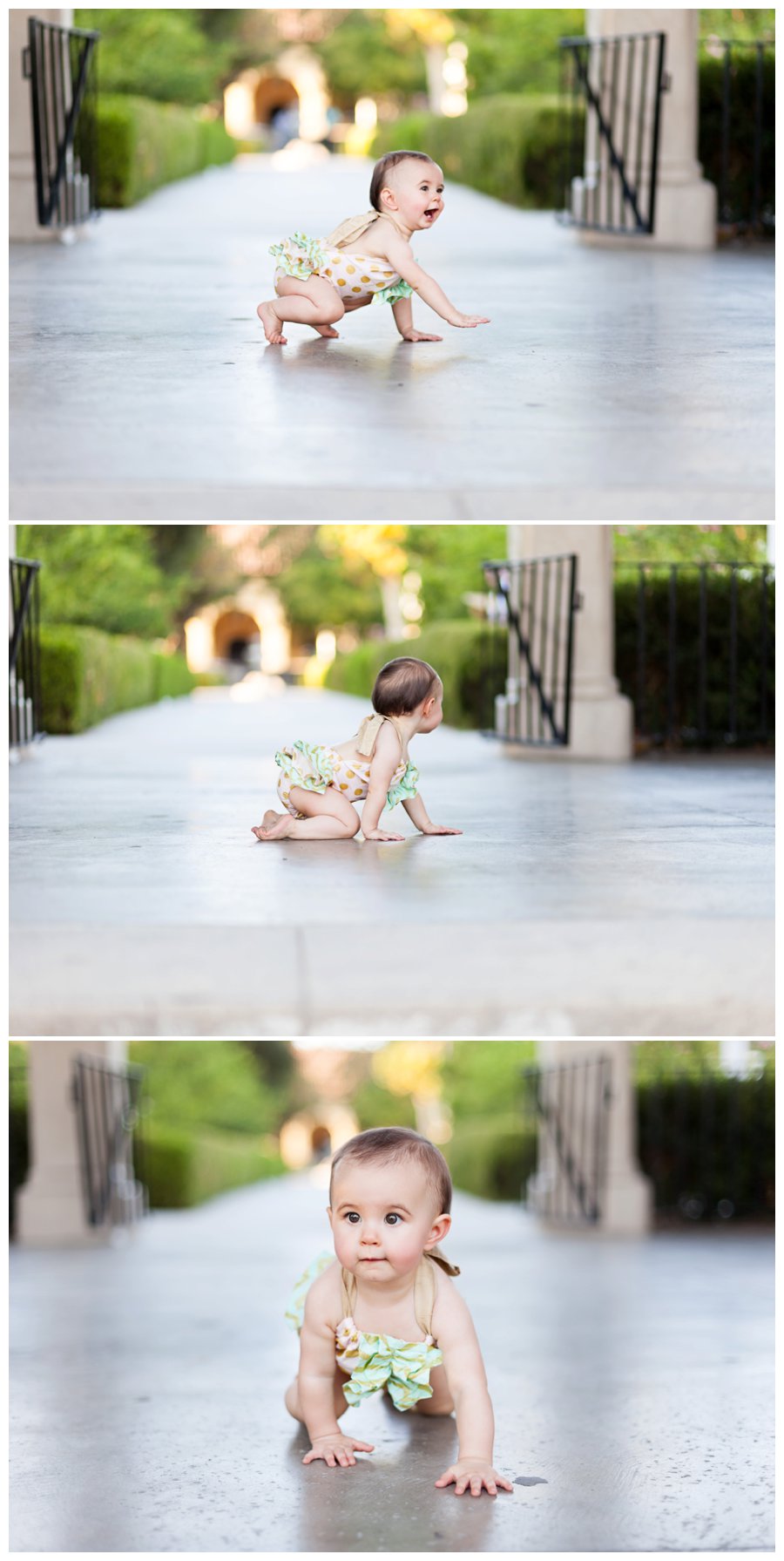 I am so in love with her big expressive eyes!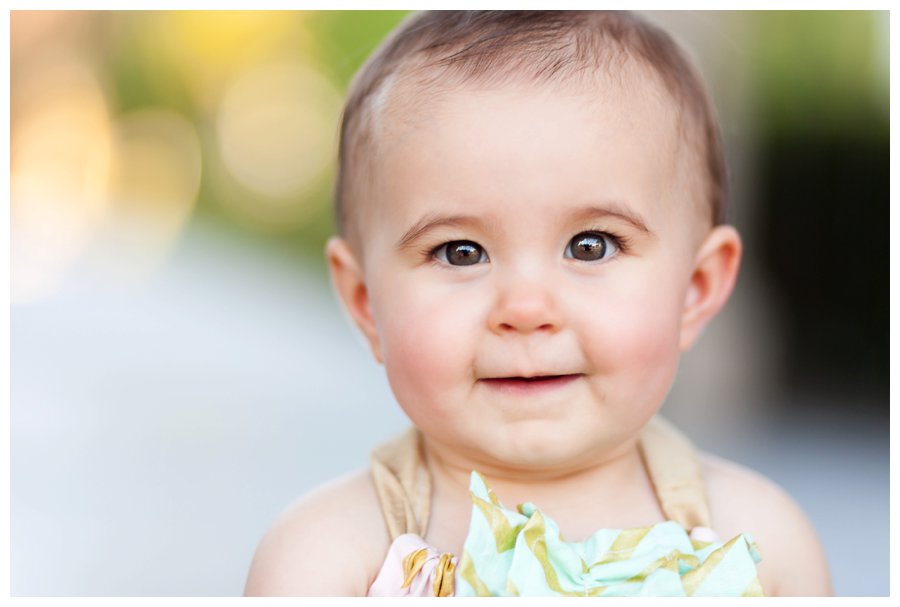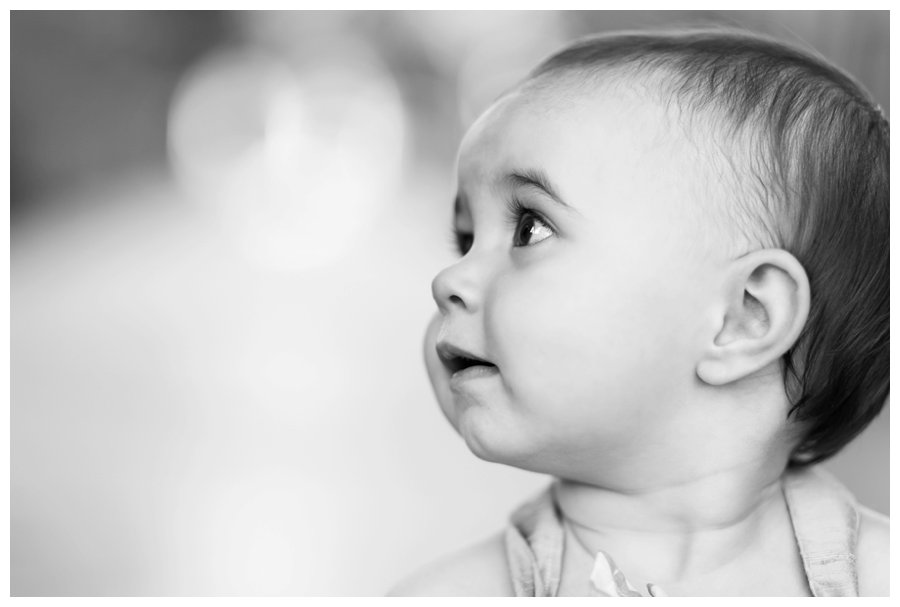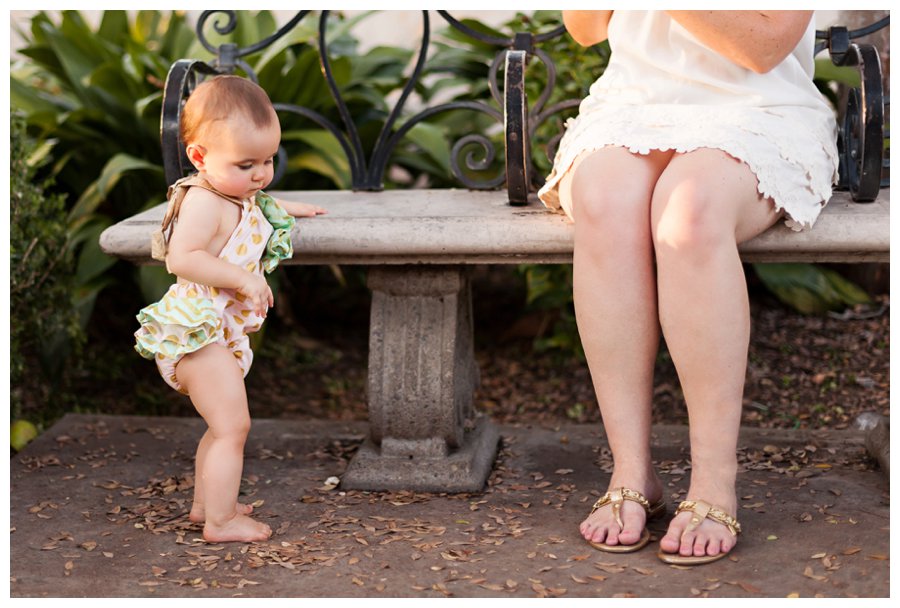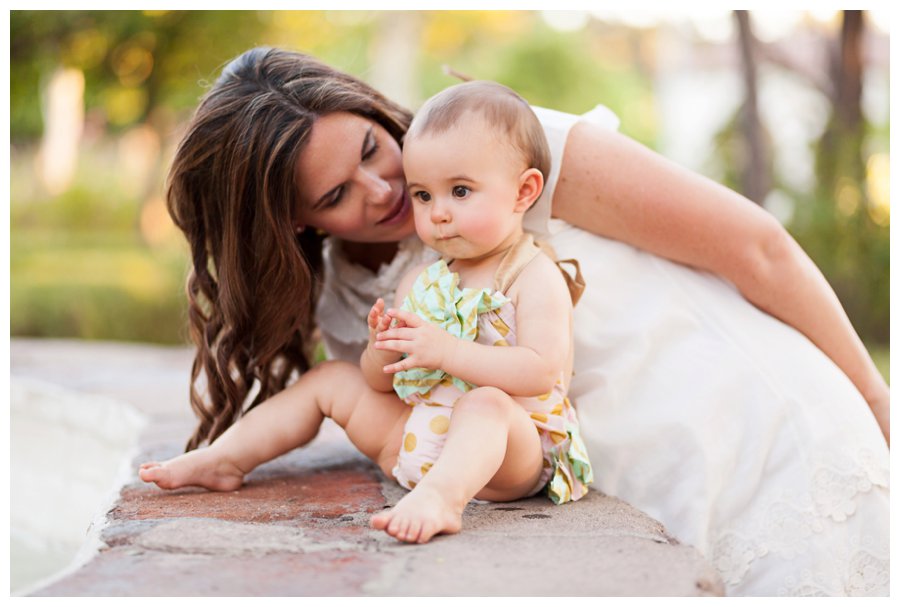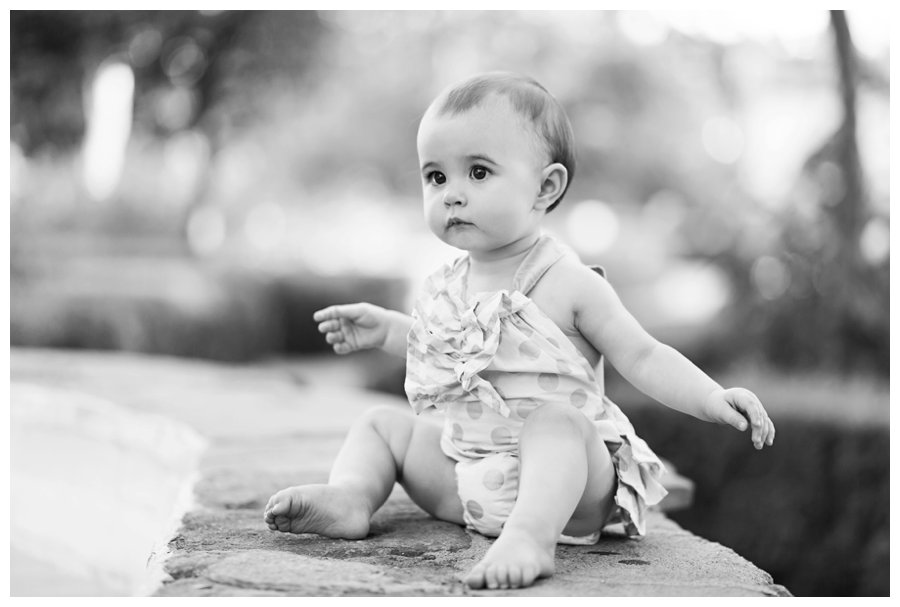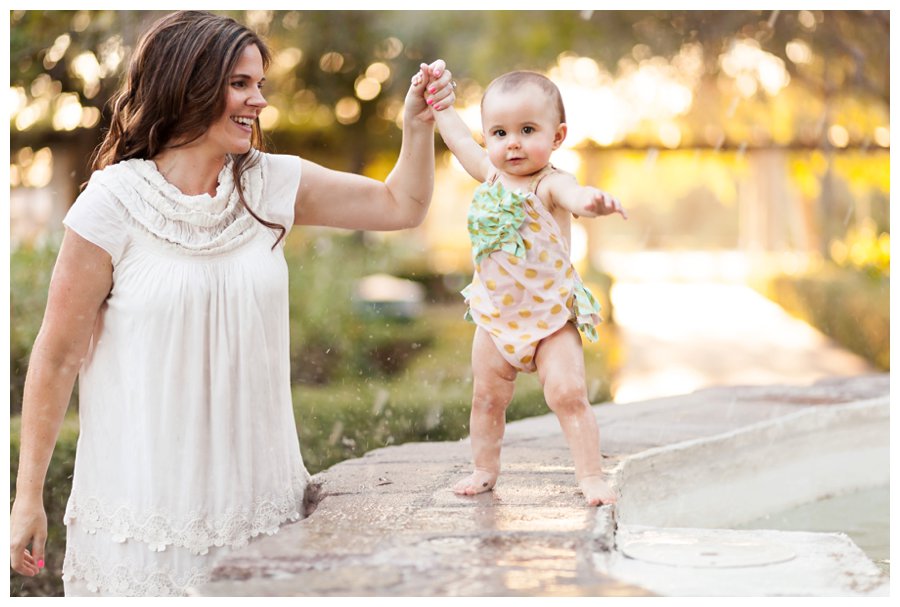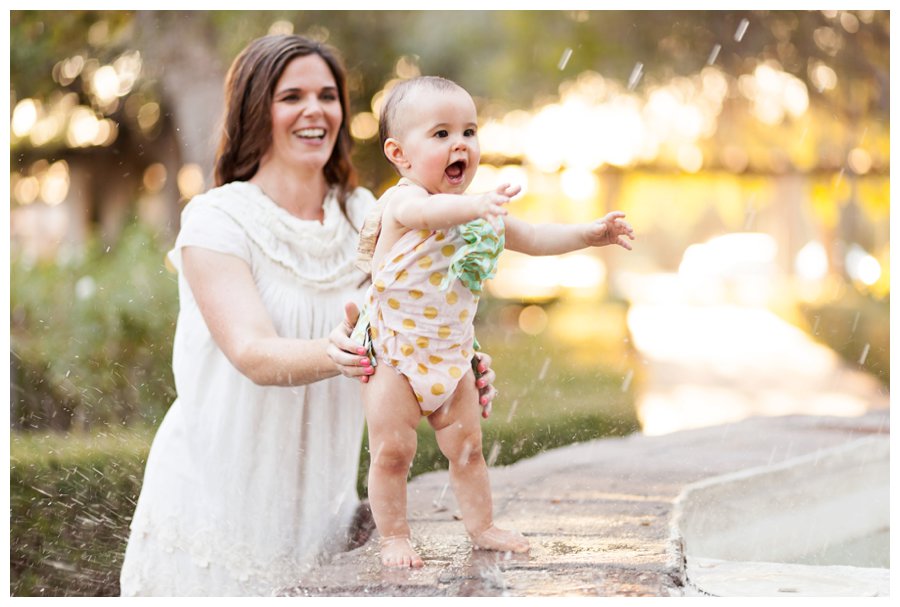 A big thanks to our makeup artist Cristina for helping this mama look her very best!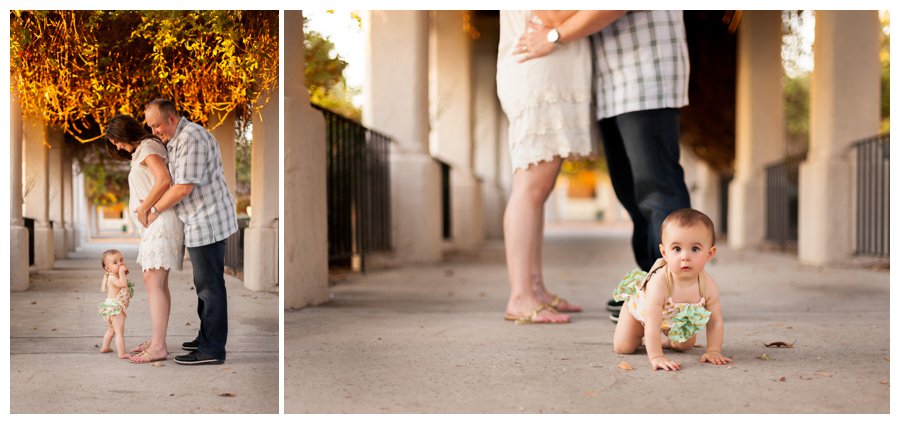 On the morning of her birthday, Ava came into the studio to visit me for a fun cake smash! Mama went all-out with decorations to make this little session special just for her.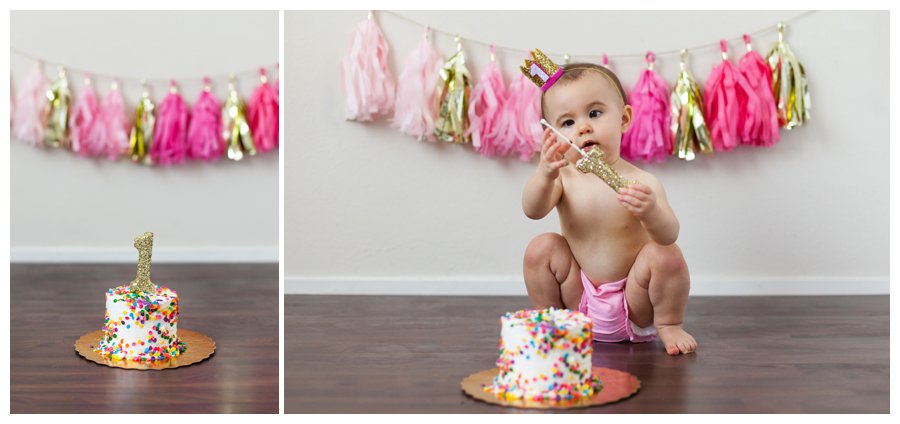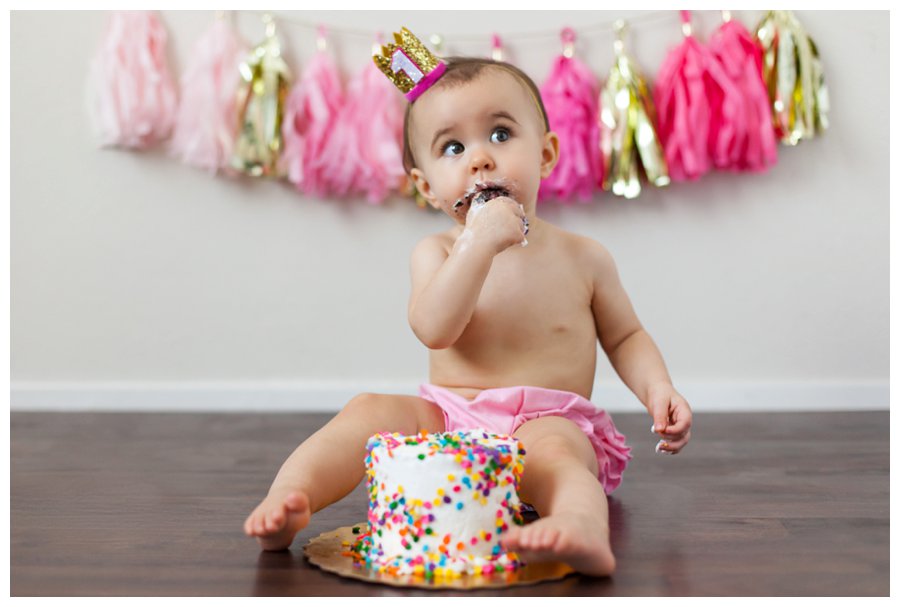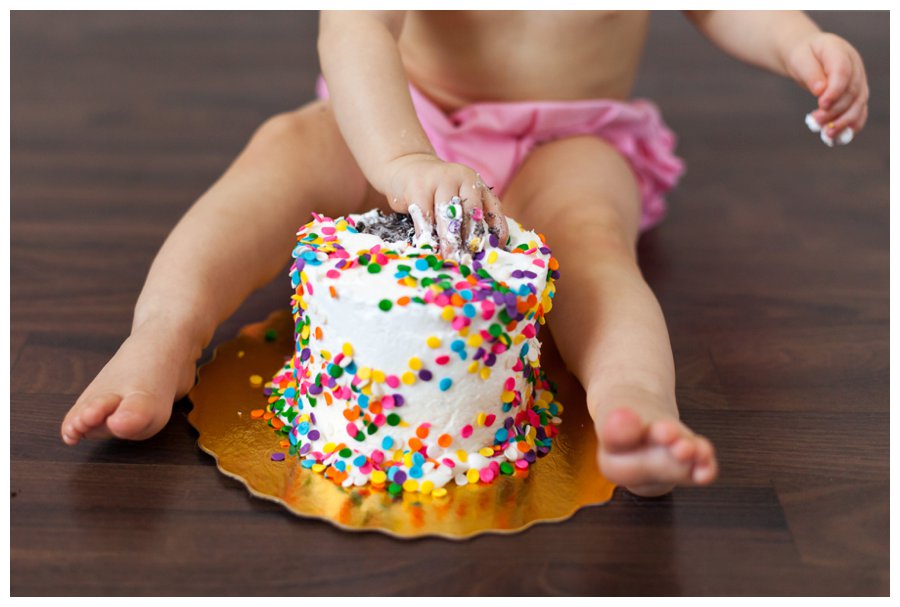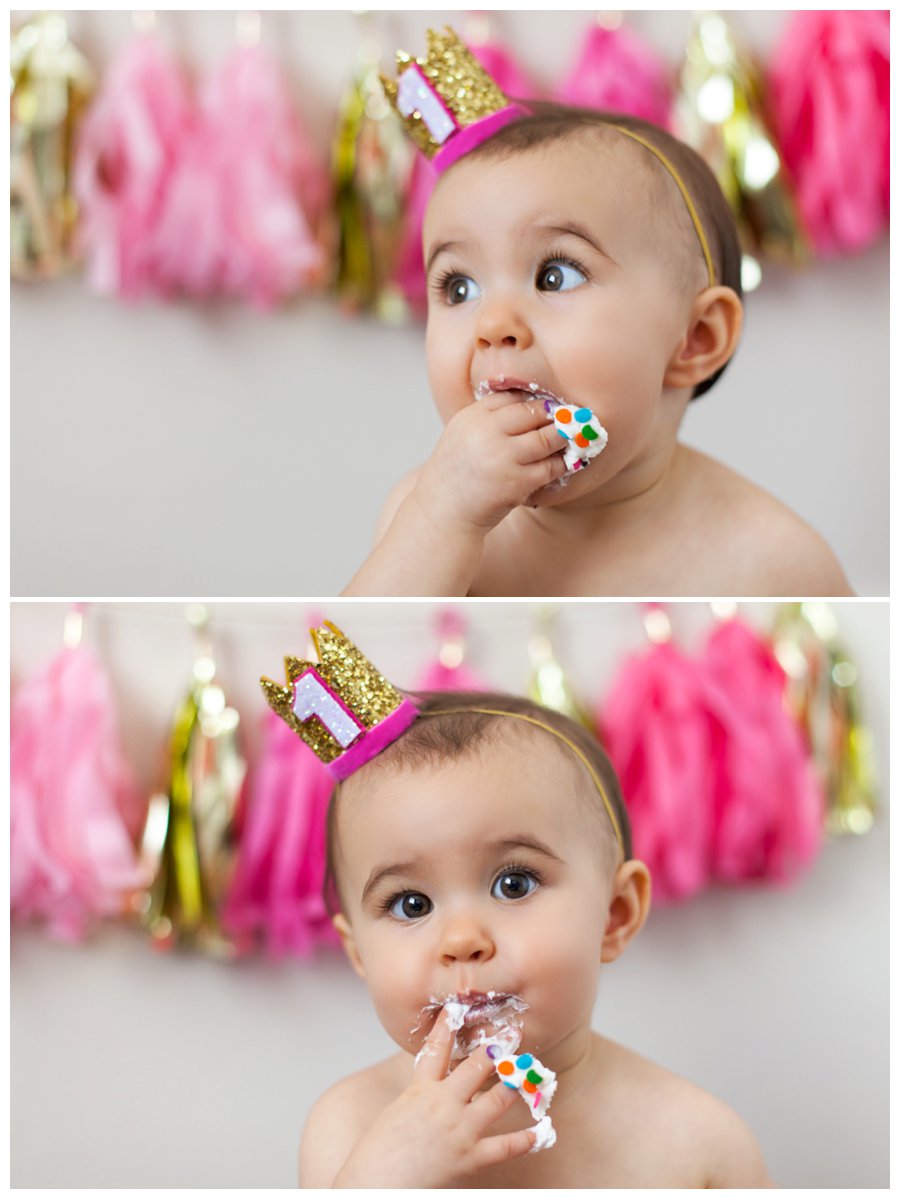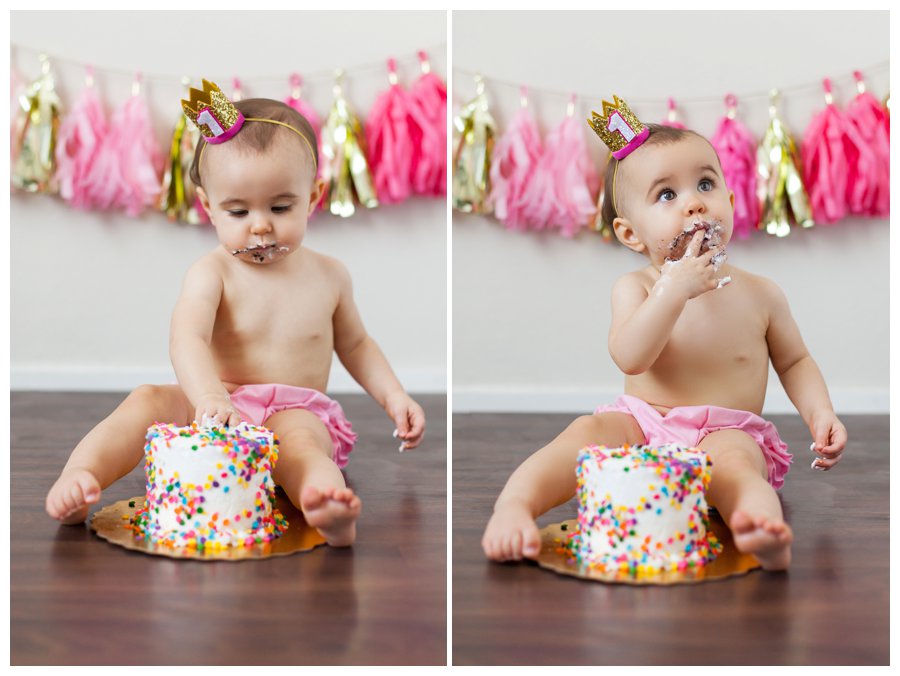 I have had so much fun with this family over the last year! Happy Birthday, Ava!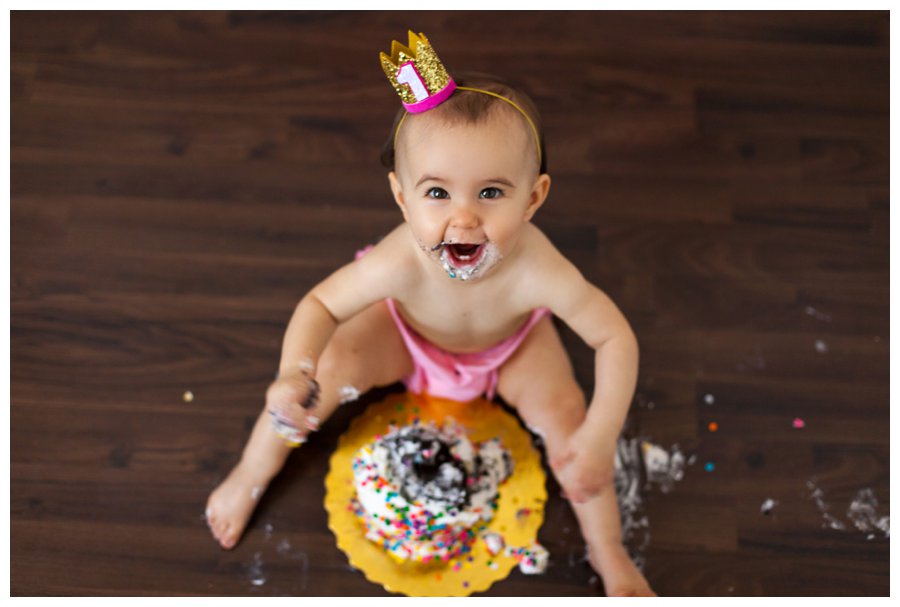 She is such a sweetheart. Be sure you check out Ava's newborn portraits here and her four month portraits here and her eight month portraits here.
AND you can watch a slideshow of her whole first year: