Since announcing our Holiday Mini Session dates, I've been getting a number of emails asking me, "What is the difference between a full session and a mini session, and which should I book for my family?" I thought a blog post was in order to explain the differences and help you decide which was best for your family!
All of our sessions include our unparalleled customer service and gorgeous heirloom quality products. The differences are in a few key areas including: date & time choice, location options, length of the session, variety and number of images, and cost.
Below I've broken them down in bullet points to give you a quick overview of each session type.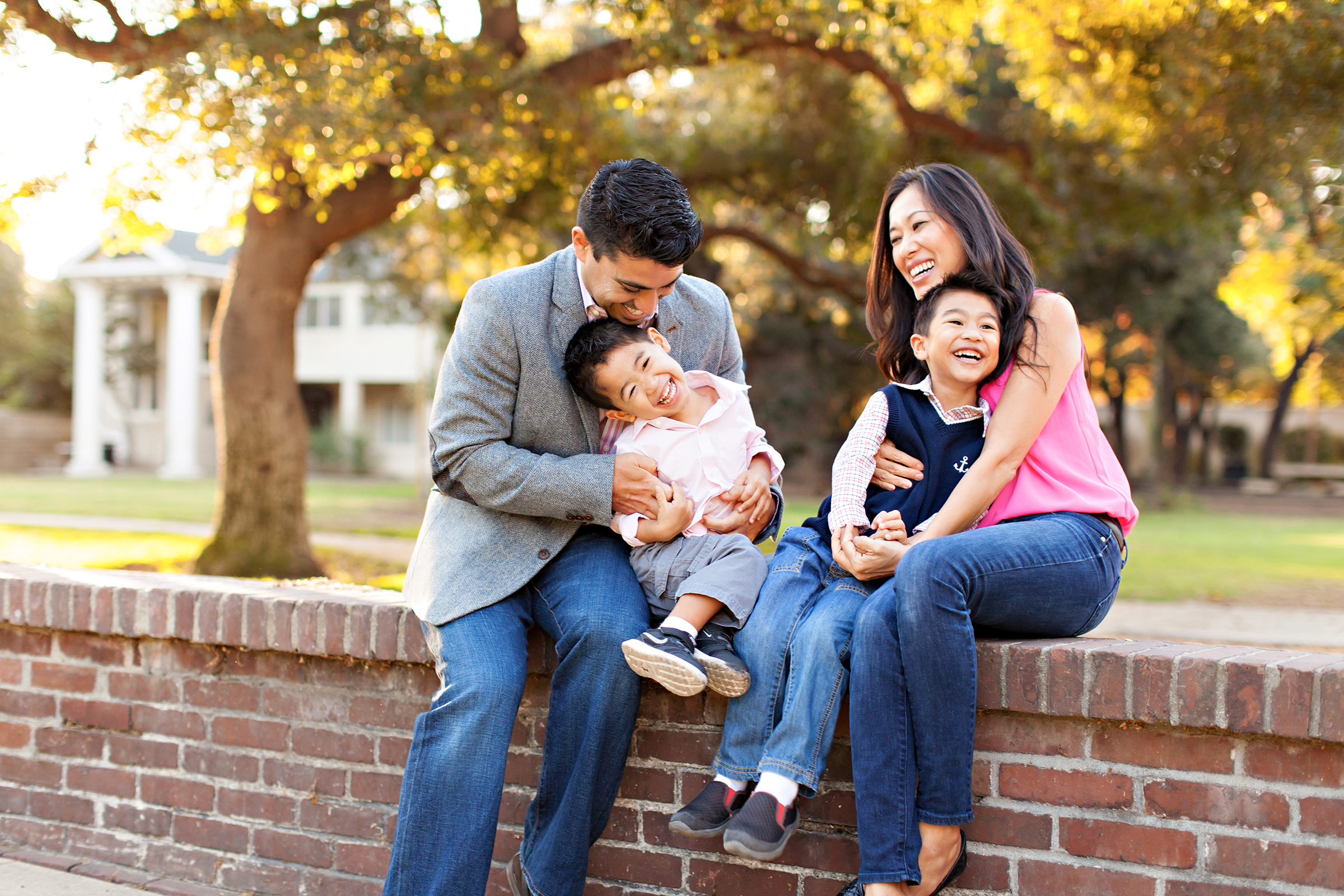 Full Sessions
Date & Time Choice: Full Sessions are on the date & time of your choice, depending on our availability, of course, and the best light of the day.  We prefer to shoot in the mornings and in the last two hours before sunset, but we can also work around your schedule to choose the best time for you.
Location Options: This is the biggest perk of a full session. We can shoot wherever you'd like from your home to the beach to a park or museum. It is entirely up to you and we LOVE shooting at places that are meaningful to your family.

Length of the Session: Full sessions are an average of an hour and a half but can go longer or finish sooner depending on whether I've got the shots I wanted and whether your kiddos are still having fun. I've had sessions go up to 3 hours because the kids were just having so much fun and the sun had not yet set, and I've had sessions wrap in about 45 minutes because the little ones were getting tired and hungry. No matter the length I always get a full gallery of images that you will love.
Variety & Number of Images: A full session normally produces 60-80 images. We shoot a lot of variety from a few posed smiling shots, to more candid shots of your family being together having fun. We get shots of not just the whole family, but of Mom with the little ones, Dad with the little one, sibling shots, each of the kids separately showing off their individual personalities, and we always get a few shots of just Mom & Dad together because we know the last time you had one of those was probably from your wedding.
Cost: The session fee for a full session is $250 and our Print and Digital Collections start at $1200.
Should I Book a FULL Session?
Full Sessions are perfect for the family who wants to capture what their family is like in this moment in time. Full sessions are able to capture the relationships in your family, and the personalities of each of your little ones in a location that is meaningful to you. Full sessions give you the entire portrait experience from working with me to choose your location and outfits, to spending time together as a family in front of my camera playing and showing your family's joy and love.  AND if you have babies, toddlers or kids who are very shy and need time to warm you may want to consider a full session to give them a little more time in front of the camera to ensure that get those great shots you've been dreaming of.
Ready to book a Full Session? Email us now! We have a few spots still open this fall?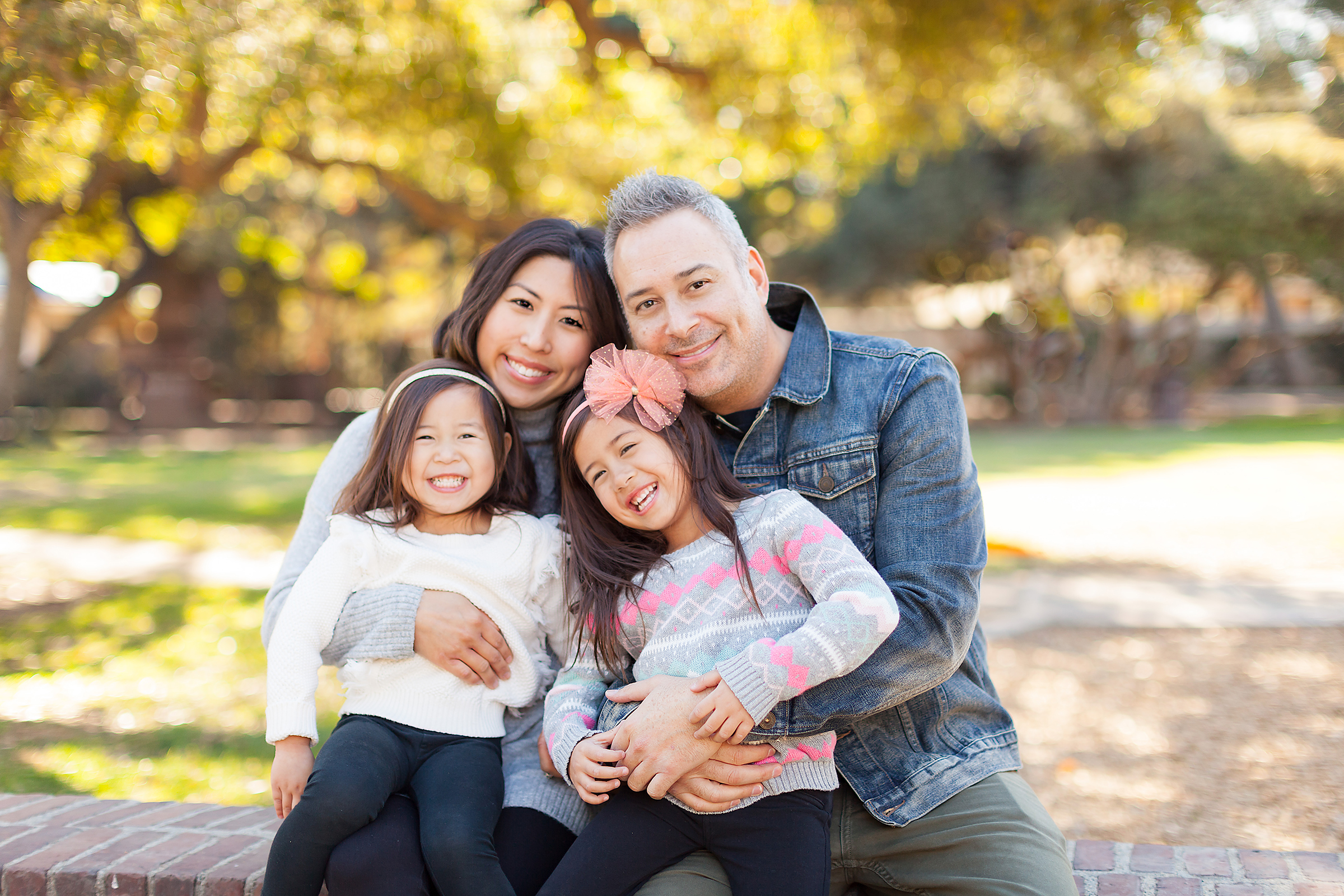 Mini Sessions
Date & Time Choice: Mini Sessions are held just 4 times a year on set dates and times, because they are shot back-to-back in a single block of time. Our Winter, Spring, and Summer Minis are usually on 1 date and block of time each. Because our Fall Holiday Minis are very popular, they usually get 2-3 dates with spots in the morning and afternoon.
Location Options: We hold our Winter Sessions in our Studio, Spring Sessions in a Wildflower Field, Summer Sessions at a Pool, and our Fall Holiday Mini Sessions are held at a few different locations including parks and wooded areas.
Length of the Session: Minis are 20 Minutes
Number of Images: A mini session normally produces 15-20 images. Because of time restrictions we focus on shots of the whole family. With a few posed smiling shots as well as more candid shots of your family being together having fun. We'll also get some sibling shots, and time-permitting some individual shots of each of your kids.
Cost: The session fee for a mini session is $95 and our Print and Digital Collections start at $295.
Should I Book a MINI Session?
Mini Sessions are perfect for the family who wants to capture a special milestone, needs just a few updated family portraits, or just wants to try out a budget-friendly alternative to one of our full sessions. They are perfect for your holiday cards, gifts for the Grandparents, and a few new images to hang on your walls.
Ready to book a Mini Session? Check out THIS POST for our Holiday Mini Dates and Details