Confession: I'm a workaholic. I absolutely love what I do, so I have a tendency to prefer working over pretty much anything else. Which is why when someone recently asked what I did for fun, I didn't really have an answer. "Well, I watch Netflix and eat ice cream with my husband after the kids are in bed." To which she responded, "So, you don't ever go and do anything" Ummmm, yeah no, I really don't. And the, "wow, that's sad" look on her face made me think that maybe I should start doing something. So I spent some time thinking about the things I enjoy that Josh and the kids might enjoy too. And that's when I came up with the Ice Cream Adventure.
Ice Cream is truly one of my great joys in life, I prefer it over any other treat, just a small scoop of that rich creamy deliciousness and I am one happy lady. So I decided that we would spend our weekends taste testing the very best ice cream shops L.A. has to offer meanwhile checking out some parts of the city we don't get to visit often enough.
I started with some research on what were considered the best in town and I created a Google Map as a guide for us to use on our weekend adventures. We started in Pasadena at Afters Ice Cream.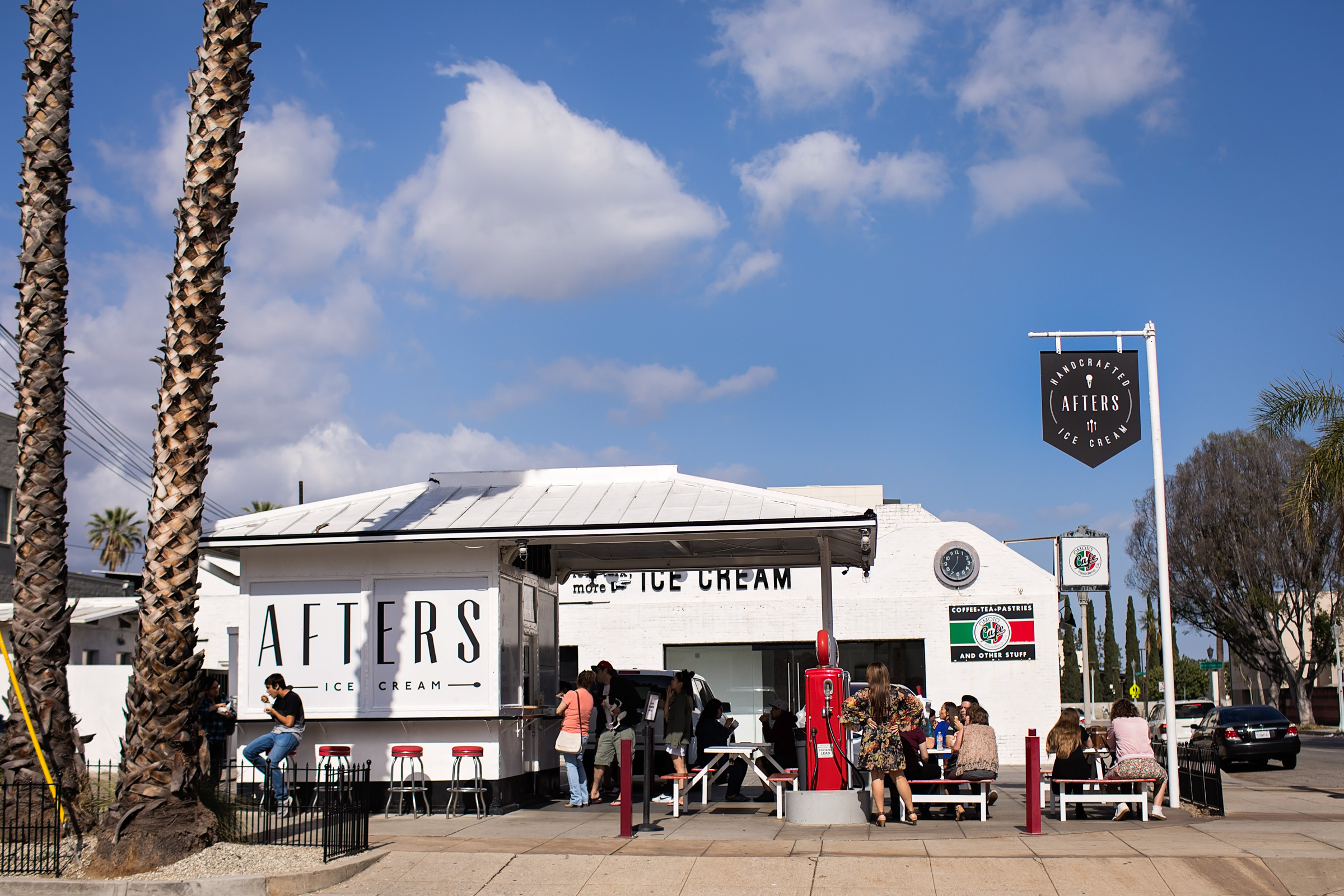 Afters is a vintage gas station turned into an ice cream stand.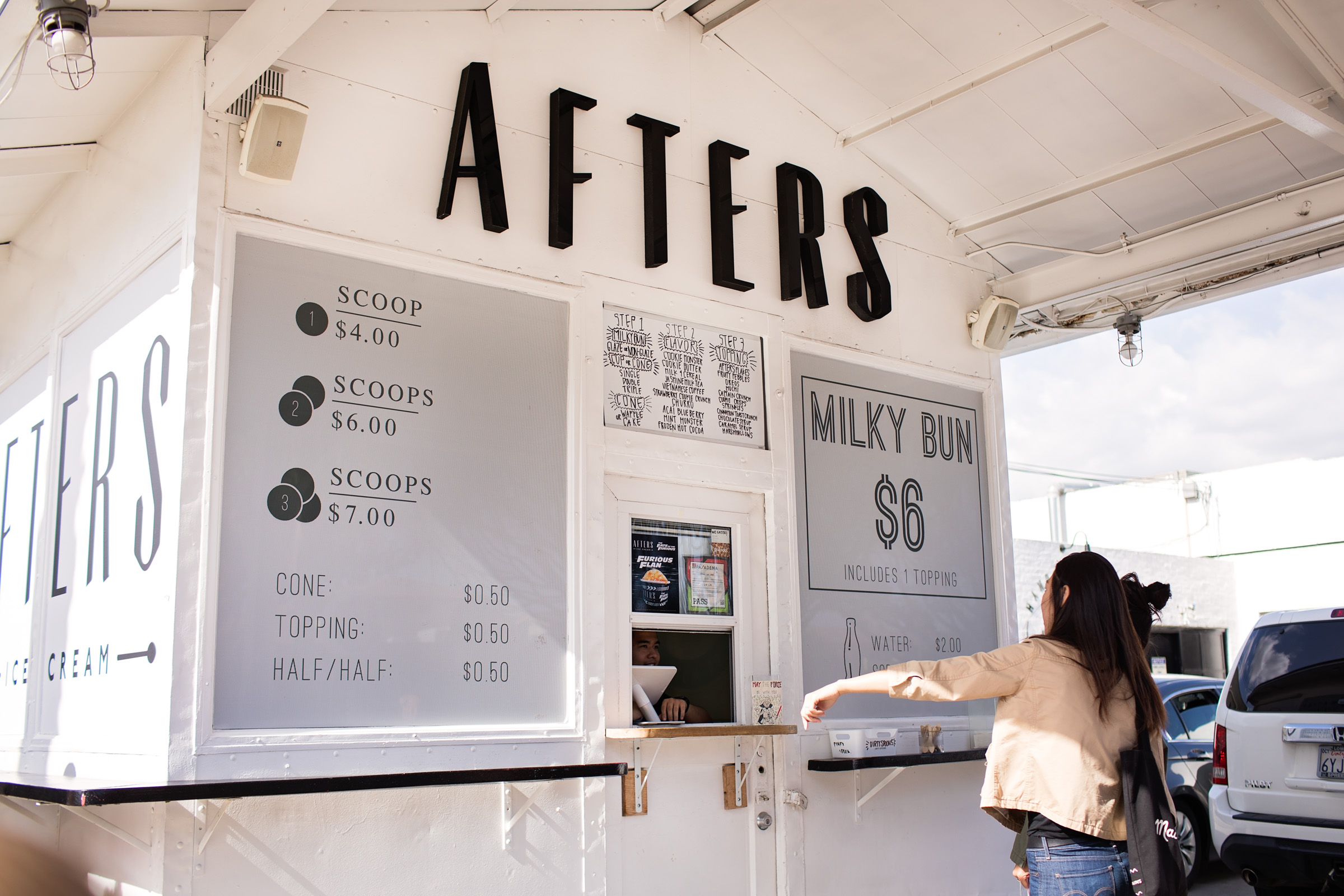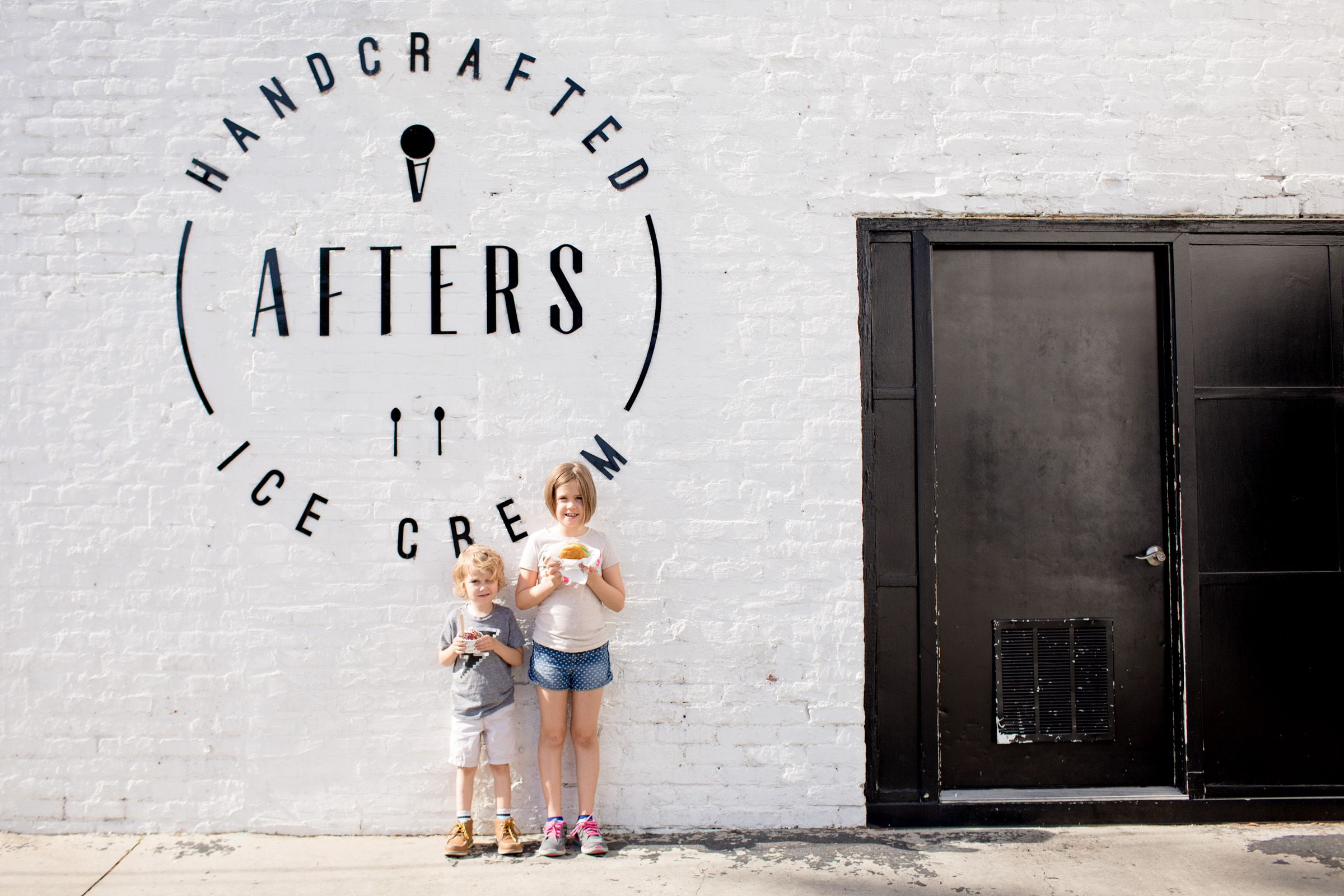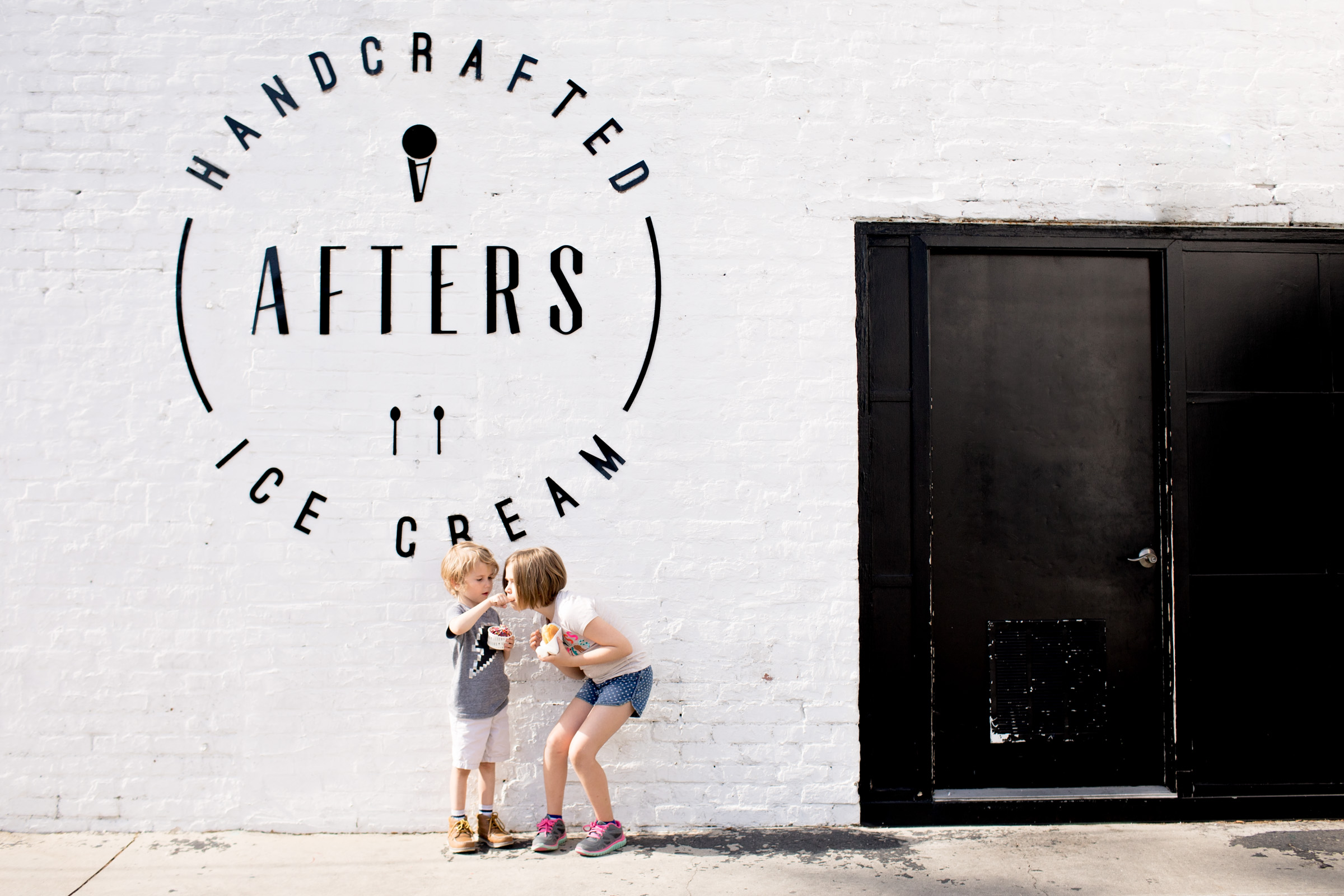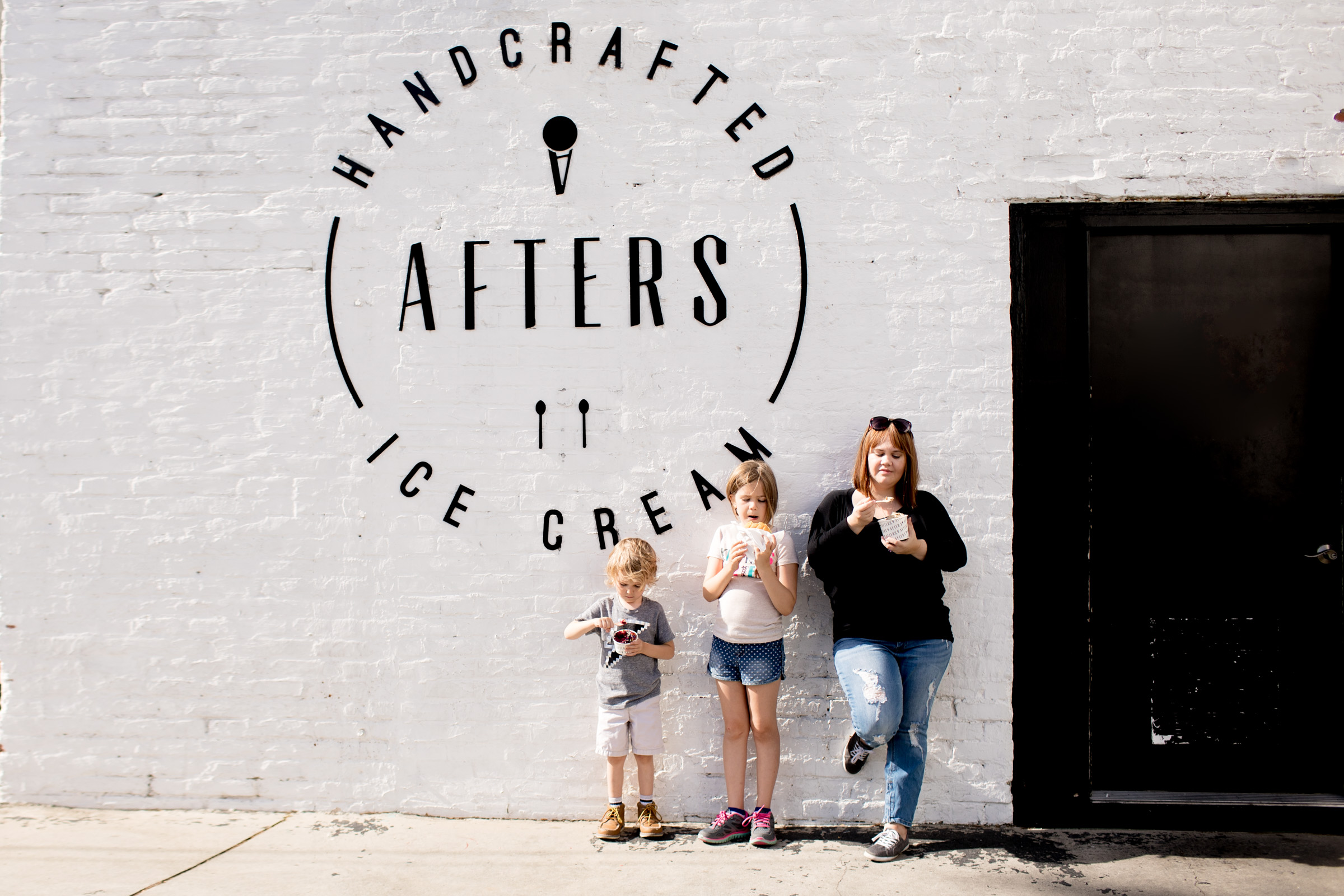 They are known for their Milk Bun Ice Cream Sandwich, picture a cookie ice cream sandwich but instead of cookies doughnuts! Eleanor had one and loved it!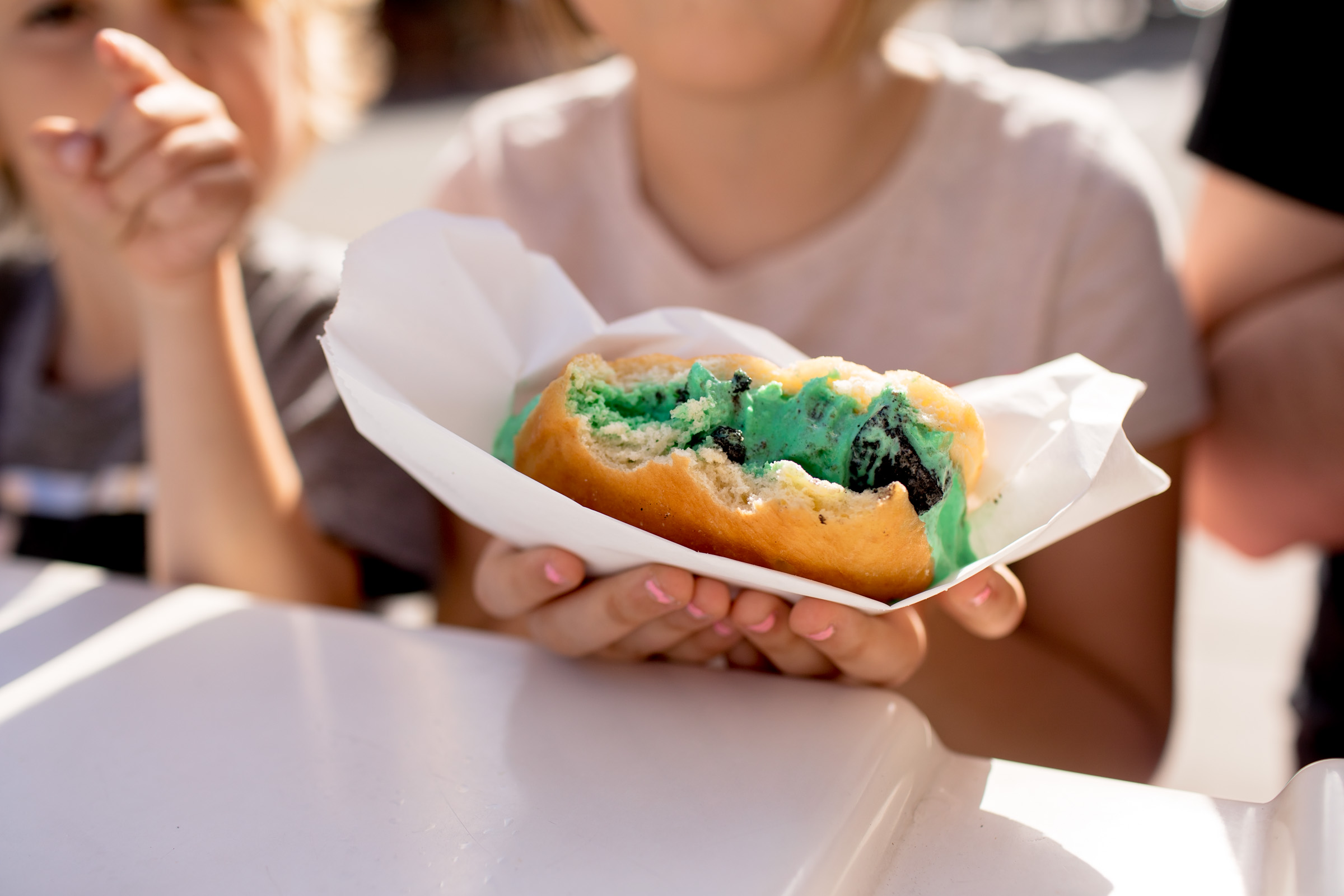 I'm an ice cream purist though, I prefer just a scoop nothing extra. I couldn't decide on just one so I a scoop of the Jasmine Milk Tea and the Vietnamese Coffee. Both were amazing!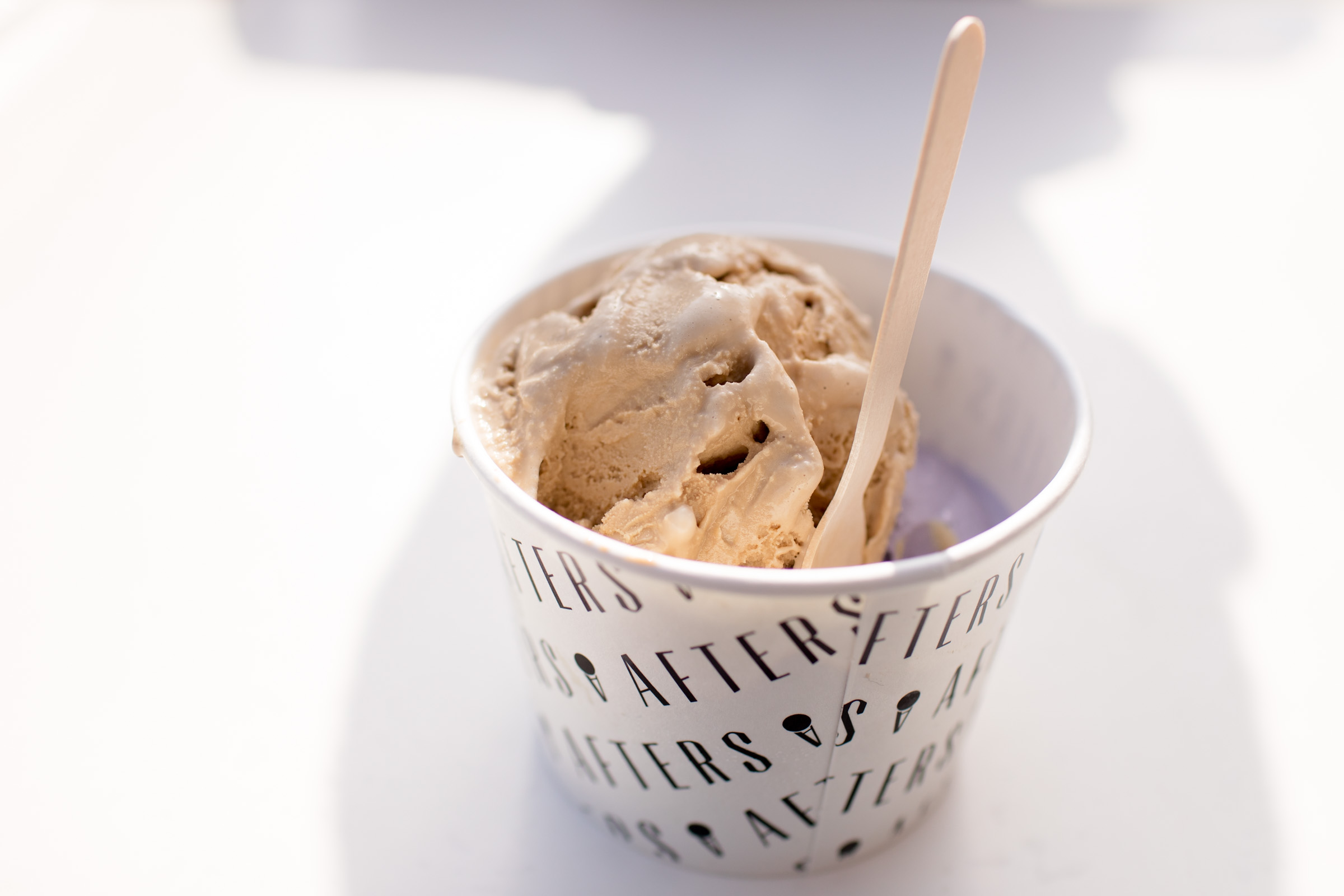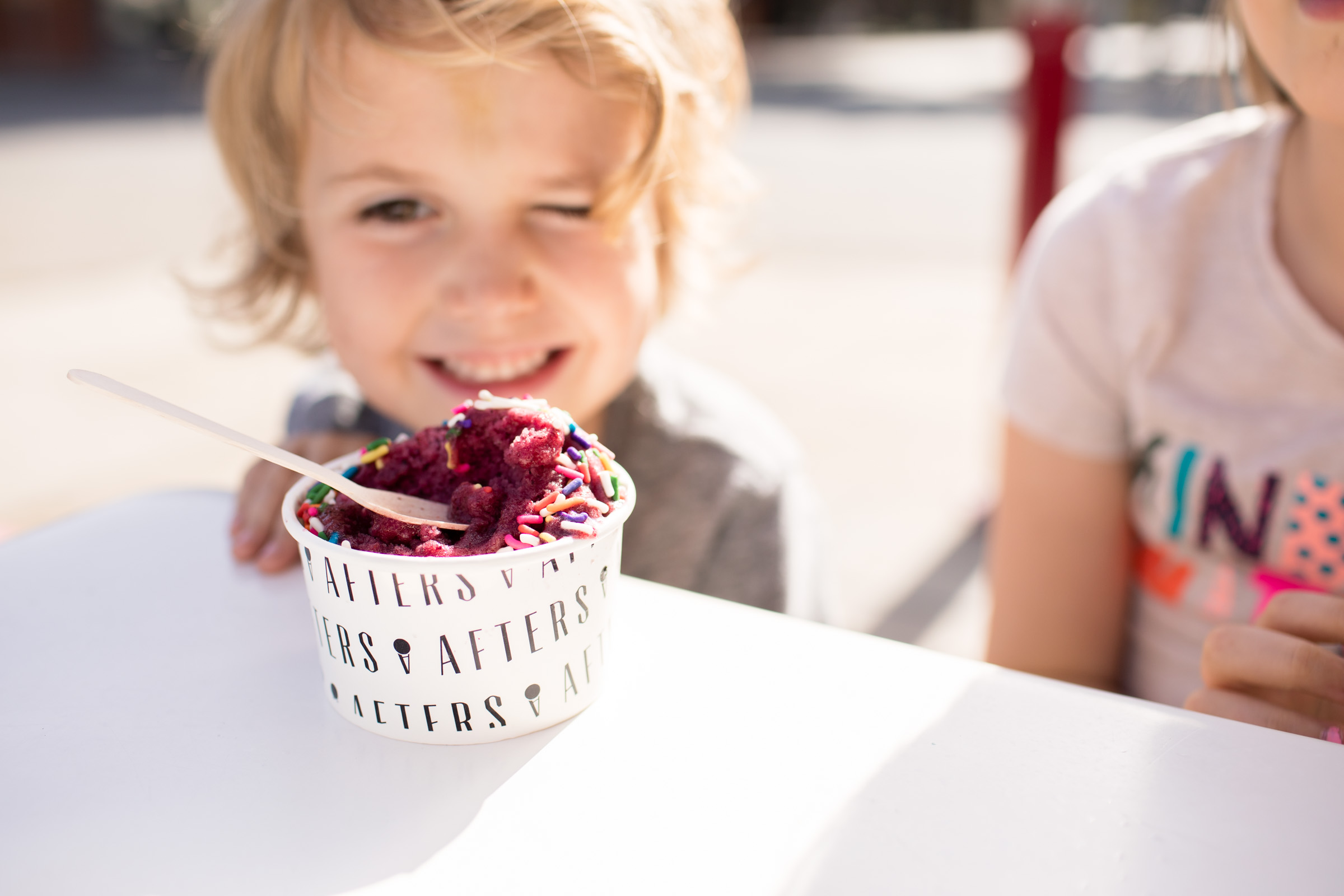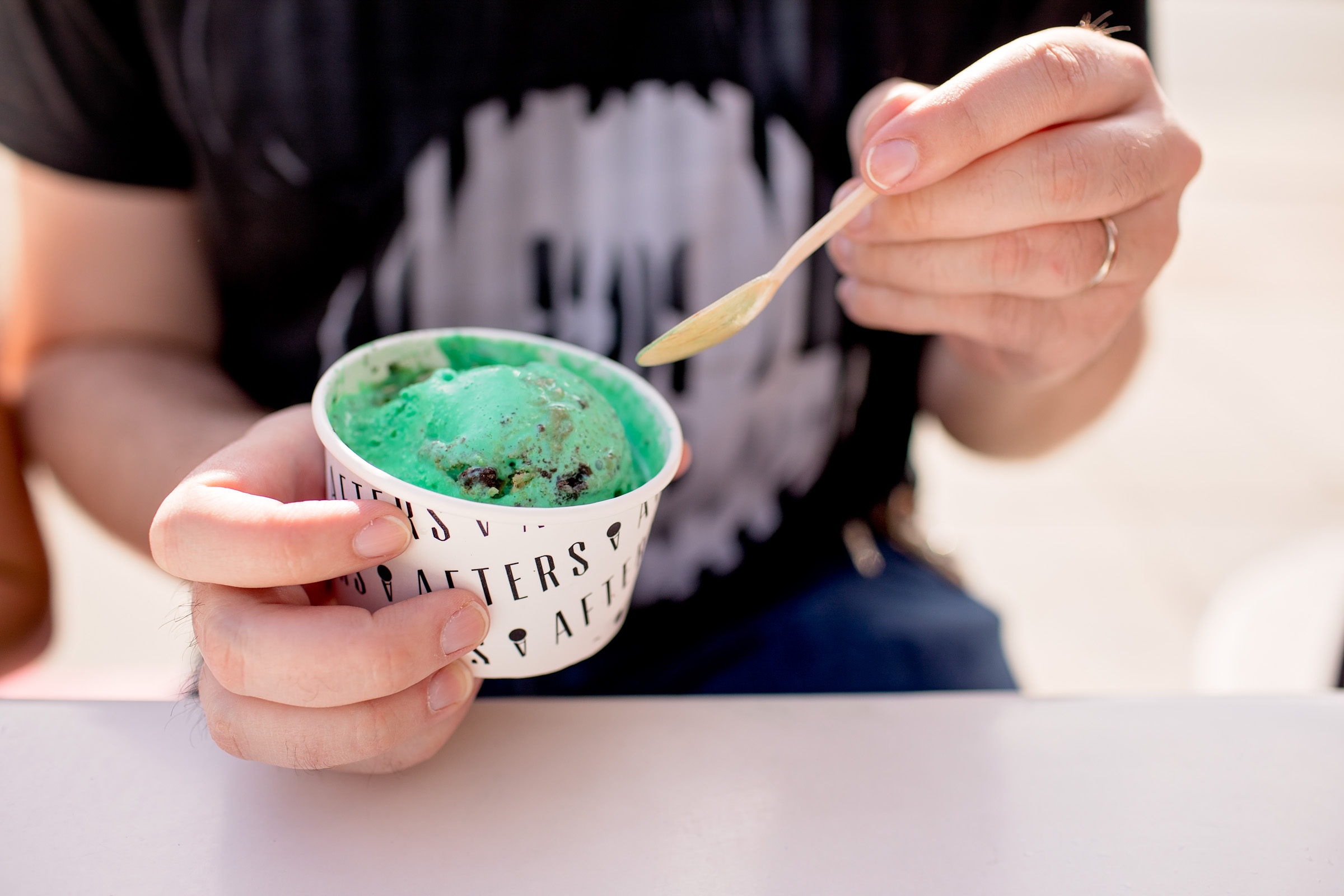 Josh had the mint monster, Eleanor had Cookie Monster and George had the Blueberry Acai. All were really tasty! This place is going to be tough to top!