When Mo, my friend and tattoo artist, told me she was pregnant I was thrilled. I've wanted to photograph her for awhile and her maternity session was the perfect opportunity! We headed to Leo Carillo Beach in Malibu to photograph these stunning maternity portraits.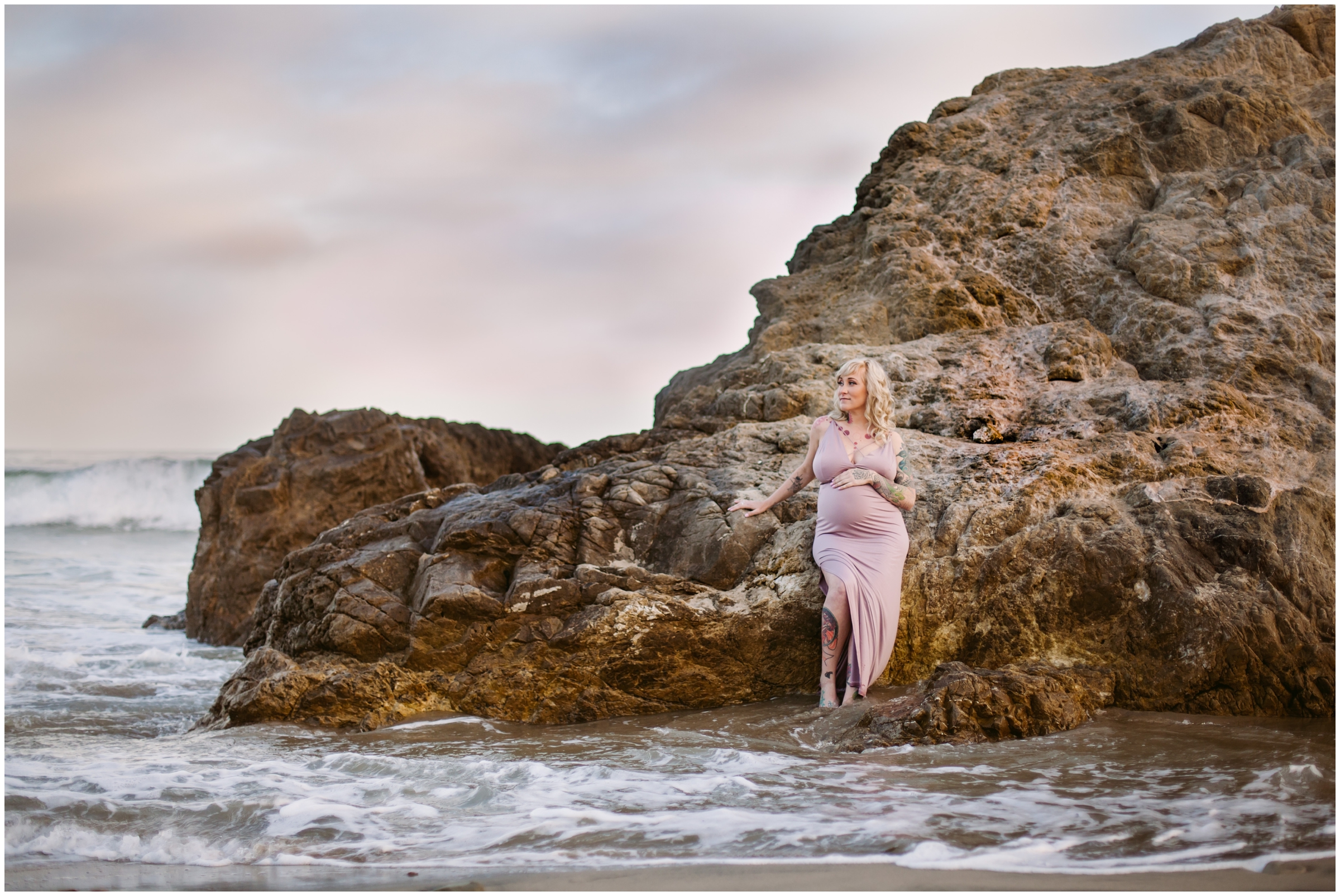 When we arrived I was a little disappointed. Instead of a beautiful golden sunset we were met with drab grey skies. Definitely not my favorite. But when we got onto the beach, I looked at Mo, in her beautiful mauve gown, standing against the dark water and grey sky and it looked absolutely perfect! And when a little bit of light came out and the clouds started to show just enough sky, I knew that I would love these images.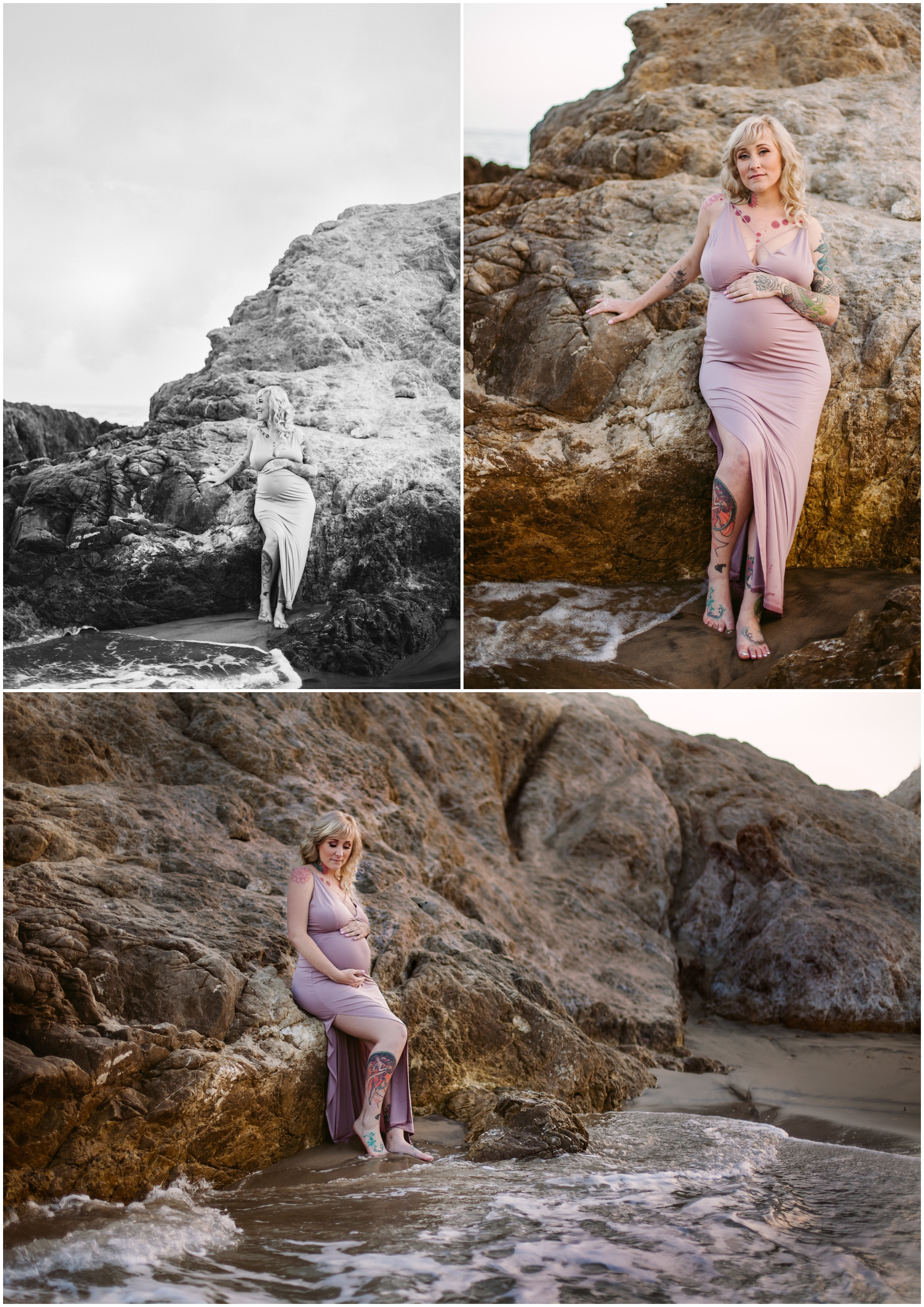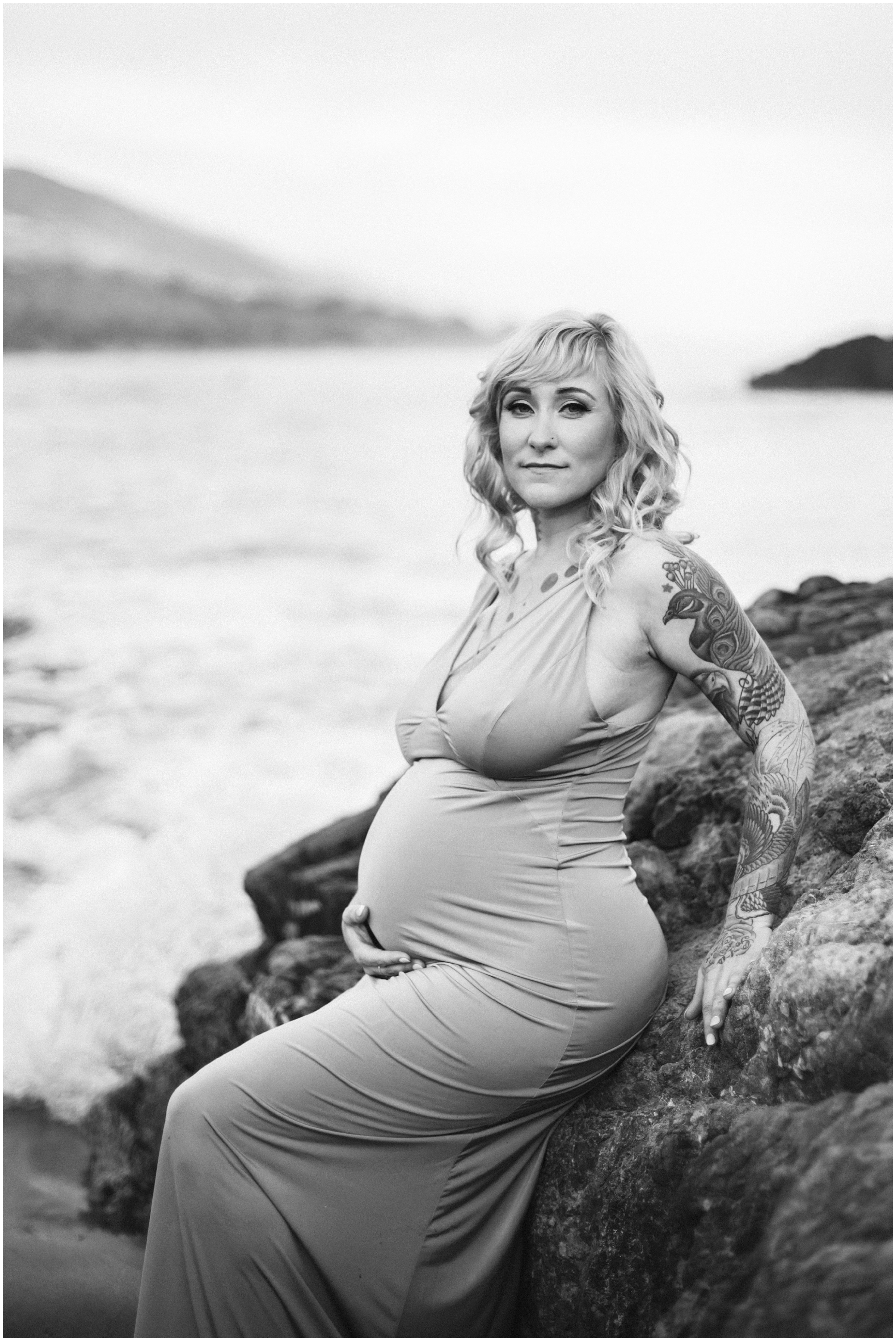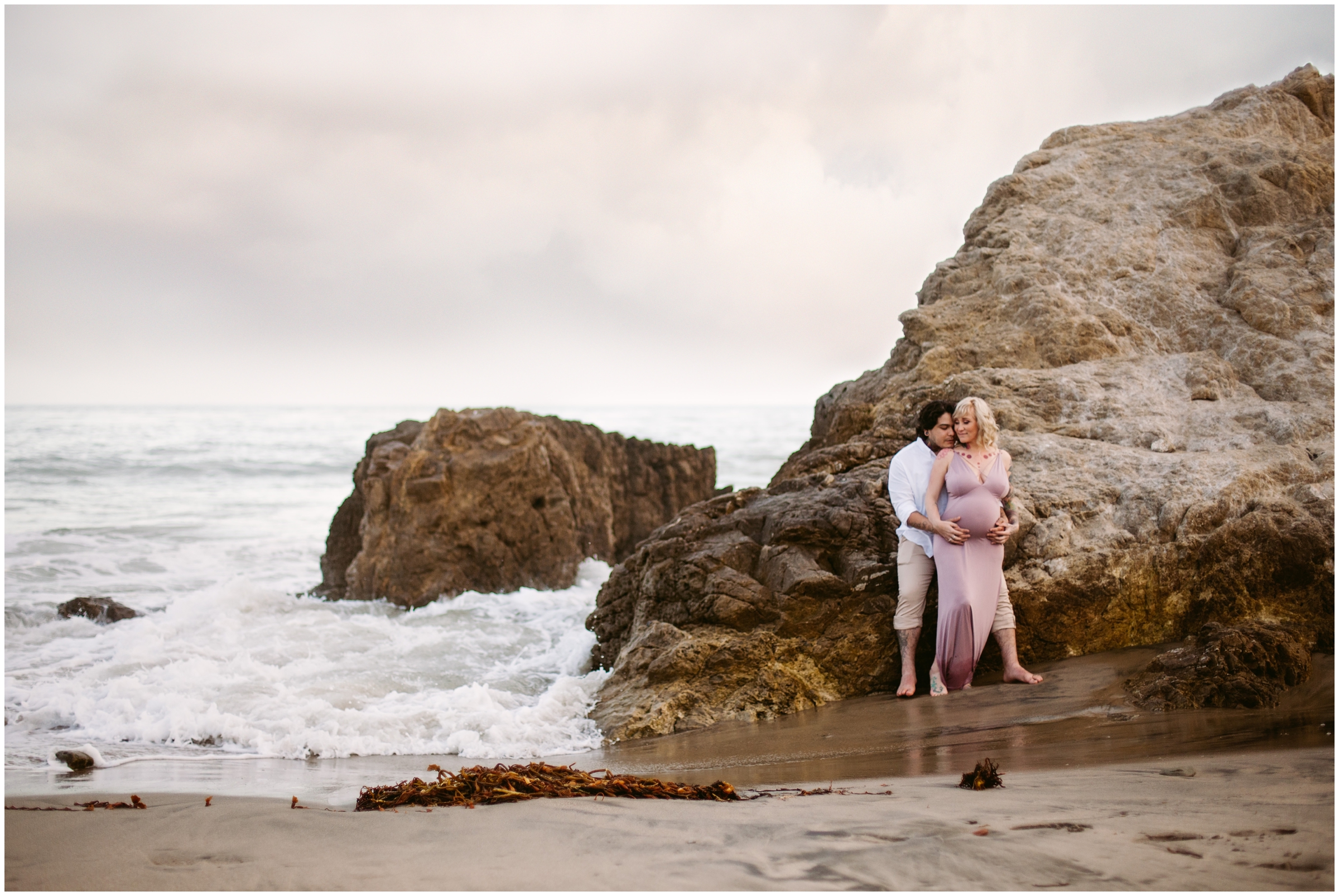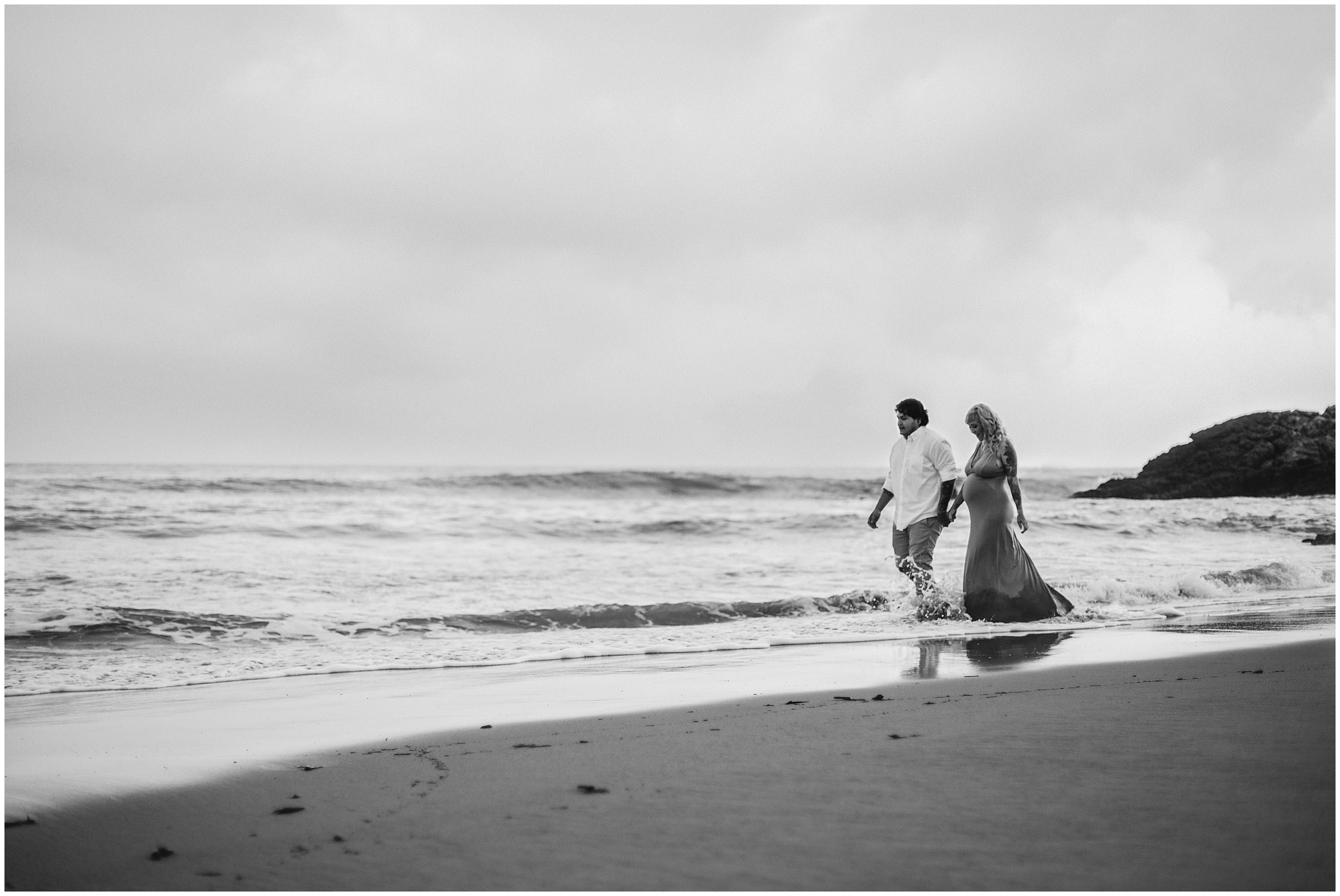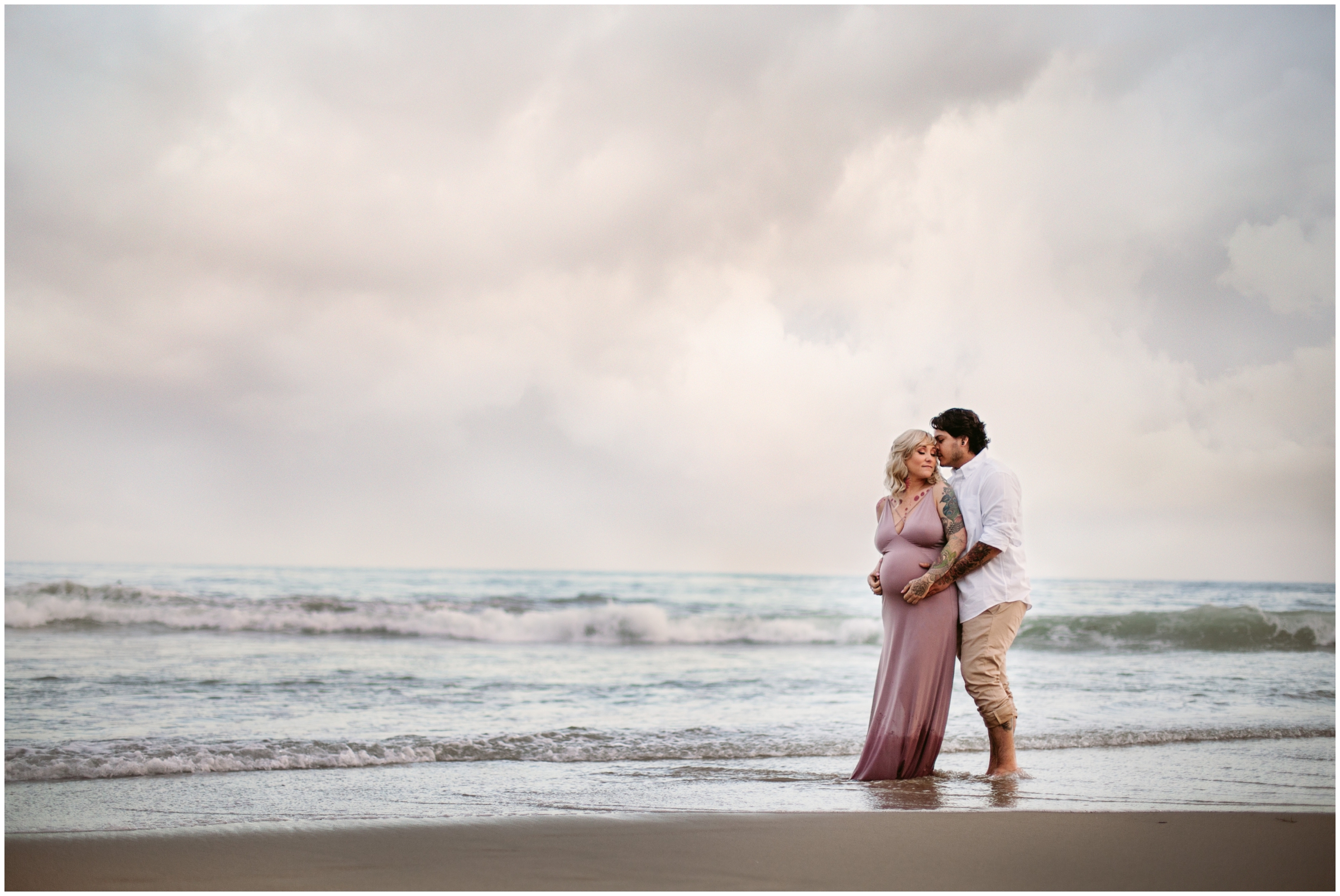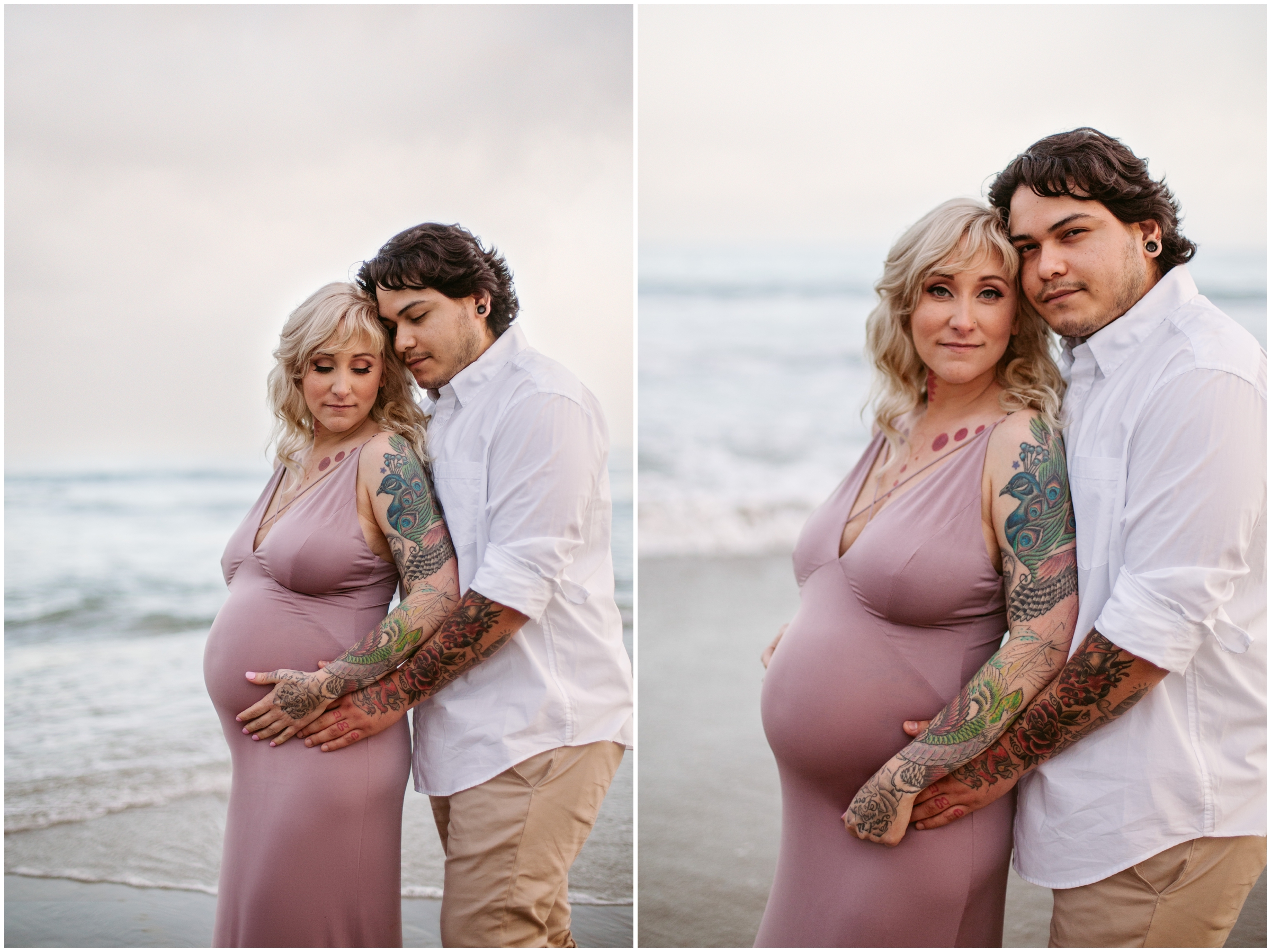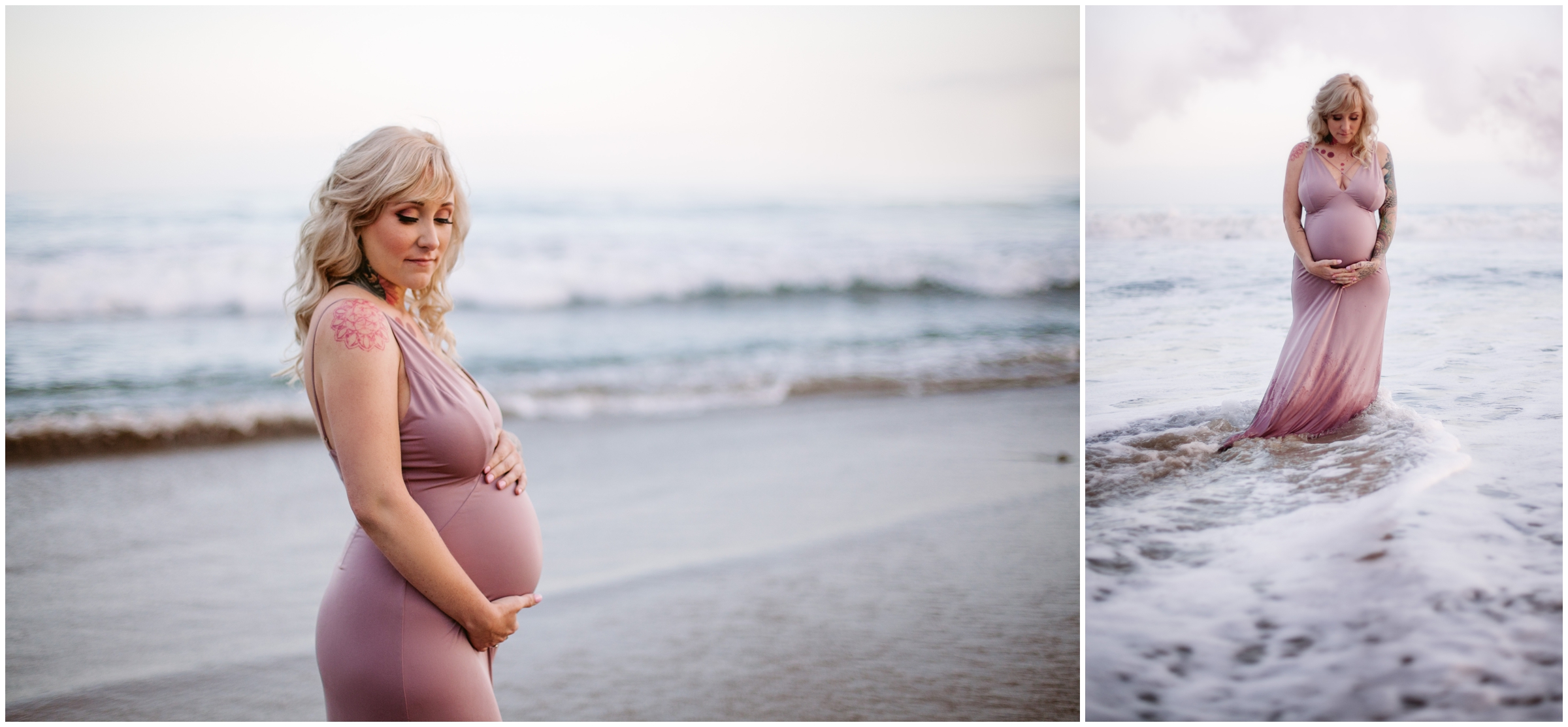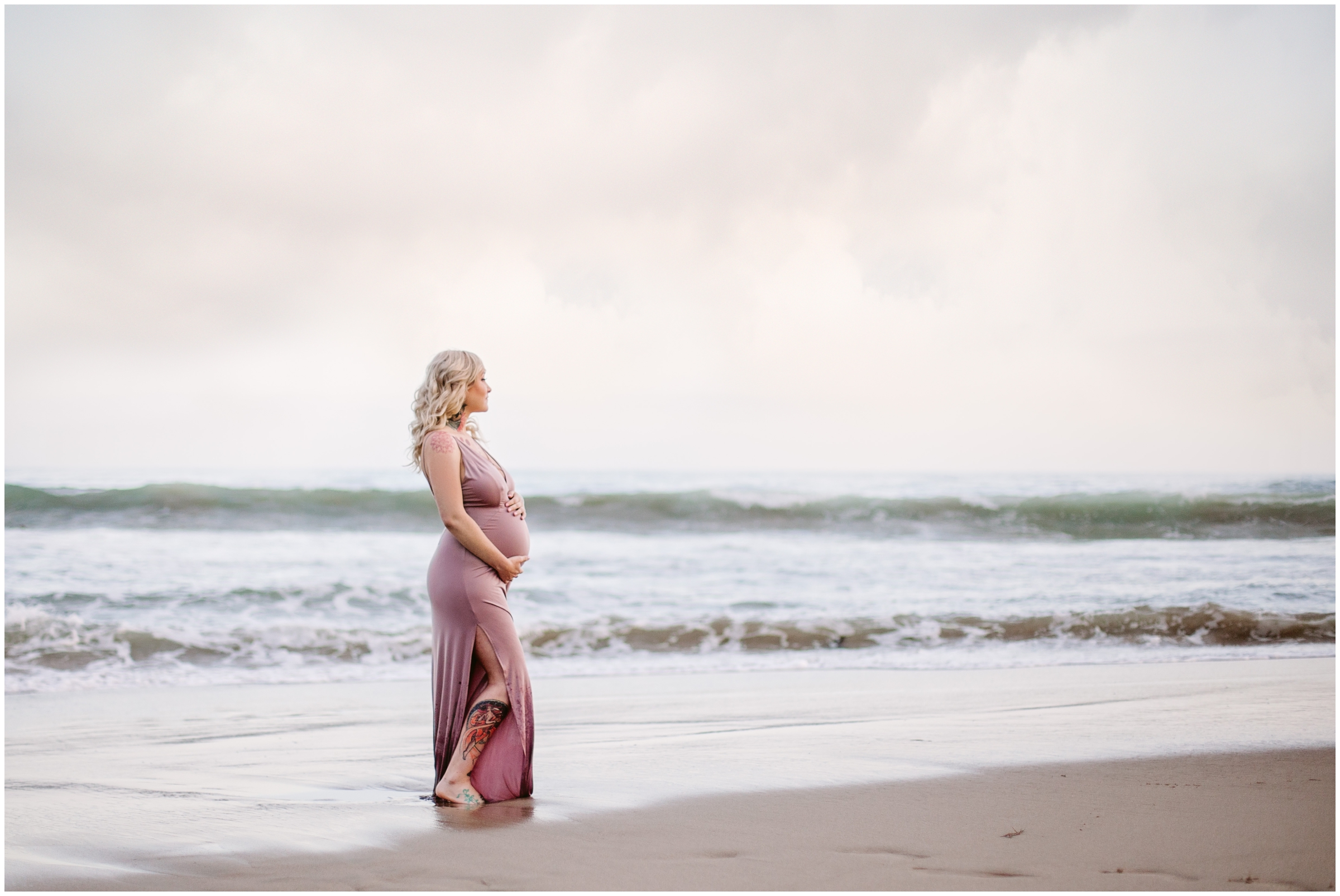 And just 16 hours after I took my last shot, their little girl was born. It turns out those uncomfortable little cramps she was feeling on the ride, were not from the bumps in the road. I believe this was the least amount of time I've ever had between one Mama's maternity and newborn session. I'll be sharing her newborn photos soon.