Our busiest season of the year has arrived, and we've brought back our always very popular Holiday Mini Sessions! We announced them to our newsletter subscribers first, so they're already half gone! Get in touch now to grab your spot!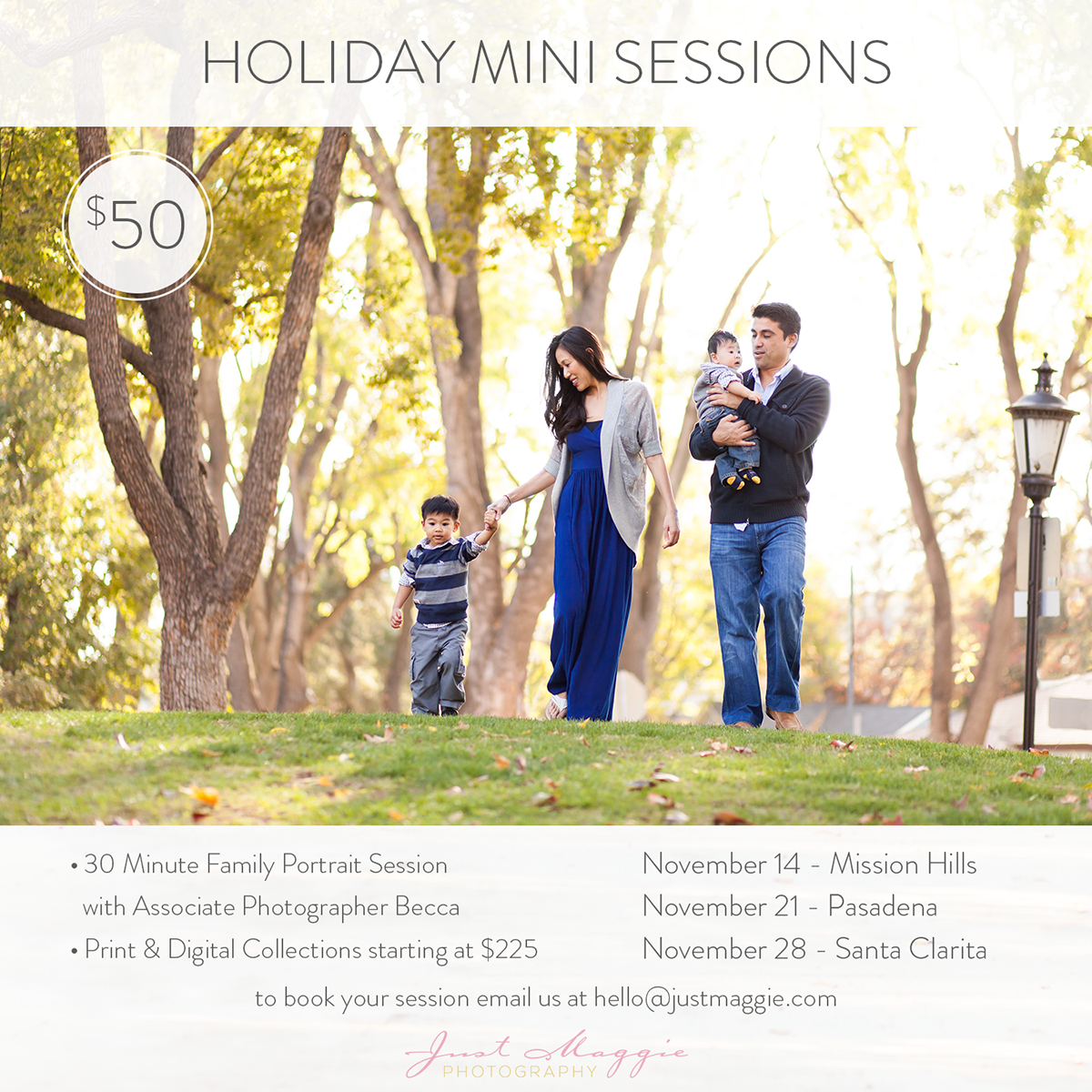 30 minute Mini Sessions with Becca are a $50 session fee with Print & Digital Collections available starting at $225. There are 5 spots available on each of the following Saturdays at these locations (click the link to see sessions at that location):
UPDATED 11/16
November 14 – Mission Hills – waiting list only
November 21 – Pasadena – waiting list only
November 28 – Santa Clarita – 1 spot left
Email us for full Pricing Info & to Book your Mini Session NOW!