I'm thrilled to announce something new for 2016! Instead of only offering Mini Sessions in the fall, we'll now be offering at least one day of Minis with Maggie per season! That means cozy studio sessions in the winter, wildflower fields in the Spring, beach sessions in the summer, and our always popular fall sessions!
Winter Studio Mini Sessions
First up are our Winter Studio Mini Sessions! We'll be cozying up and having lots of fun on our studio bed set. Perfect for jumping on the bed or cuddling up together.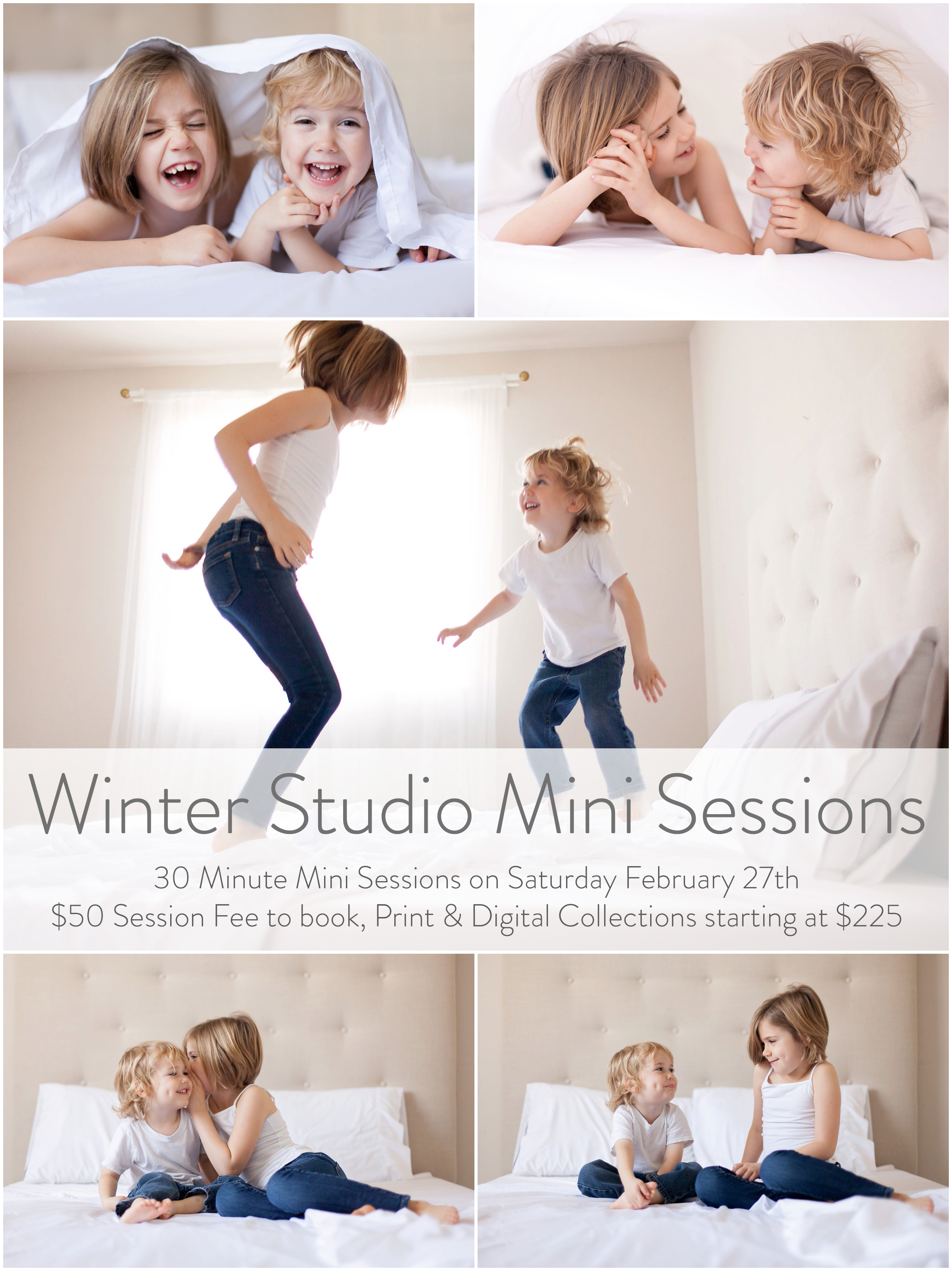 They'll be held on Saturday February 27th at our Valencia, CA studio. Session Fee is $50 to book, and collections begin at $225.