For this new year I'm challenging myself to a weekly project to capture 52 Moments in my children's lives. And I'm challenging you to join me! Our children will never be this age again, and I don't want us to ever forget these moments. If you miss a week that's okay! The point is just to capture more moments with your kiddos this year. Be sure to post your photos on instagram and use the hashtags #justmaggie and #52moments
There were so many lovely photos from the fans this week! Here are some of my favorites from QUIET: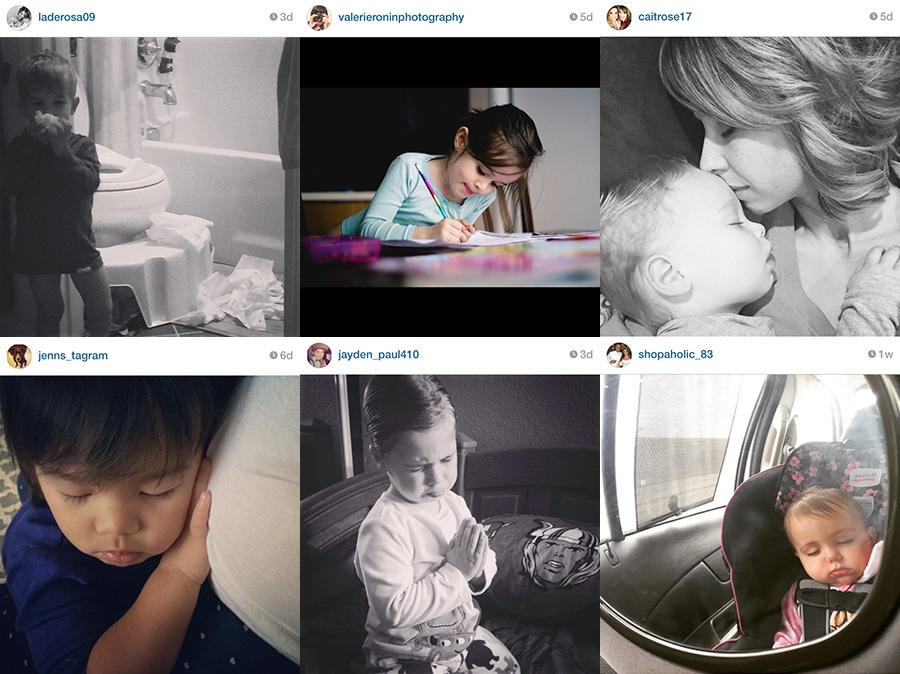 Week 4
Welcome to week 4 of my 52 moments challenge! This week your challenge is SILLY: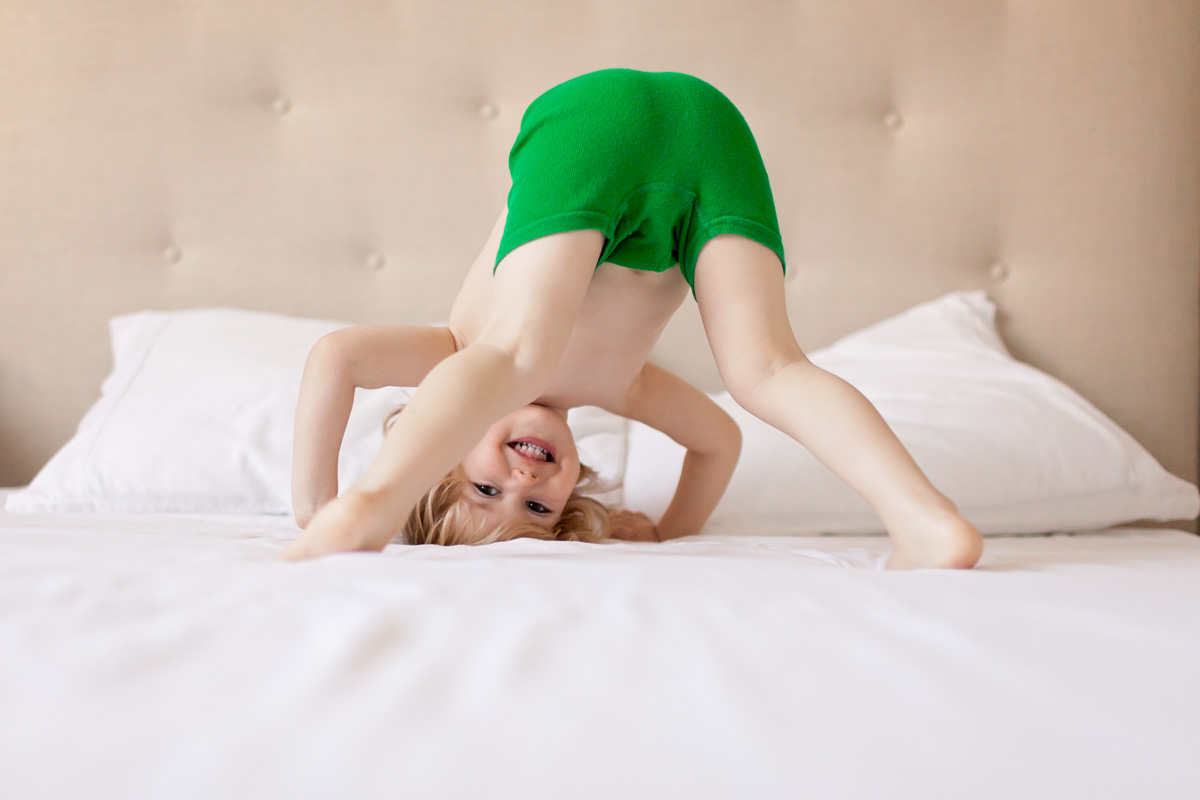 There is A LOT of bottom waggling that goes on in my house. I don't know where it came from, but my kids think that putting there bottom in the air and shaking it around is HILARIOUS! I love how you can see on George's face that he is waiting for my reaction. To make the composition of this shot more interesting and to really draw to viewer to his expectant face (instead of his bottom) I changed my perspective. I was standing, giving me a great view of that bottom in the air, so I dropped down to me knees and shot at the level of the bed, which was his eye level. Remember, when shooting your kids, it's best to change your perspective by getting down to their eye level. This both keeps the camera lens from distorting their body proportions, because whatever is closest to your lens will look largest (i.e. lollipop heads), AND it will also give your image a more interesting composition.
Canon 5D Mark II, 35mm f/1.4 Lens, ISO 400, f 1.8, 1/250. To learn more about camera settings and how to change your perspective when photographing your kids, grab a copy of my ebook, Photographing Your Kids.
Can't wait to see all of your SILLY moments! Remember to follow me on instagram, post your photos with the hashtags #justmaggie and #52moments and tag three of your Mama friends!
Until next week!
xo,
Maggie
If you missed it:
52 Moments – Week 1
52 Moments – Week 2
52 Moments – Week 3